Get to Know the 2020 Subaru Legacy Near Dearborn MI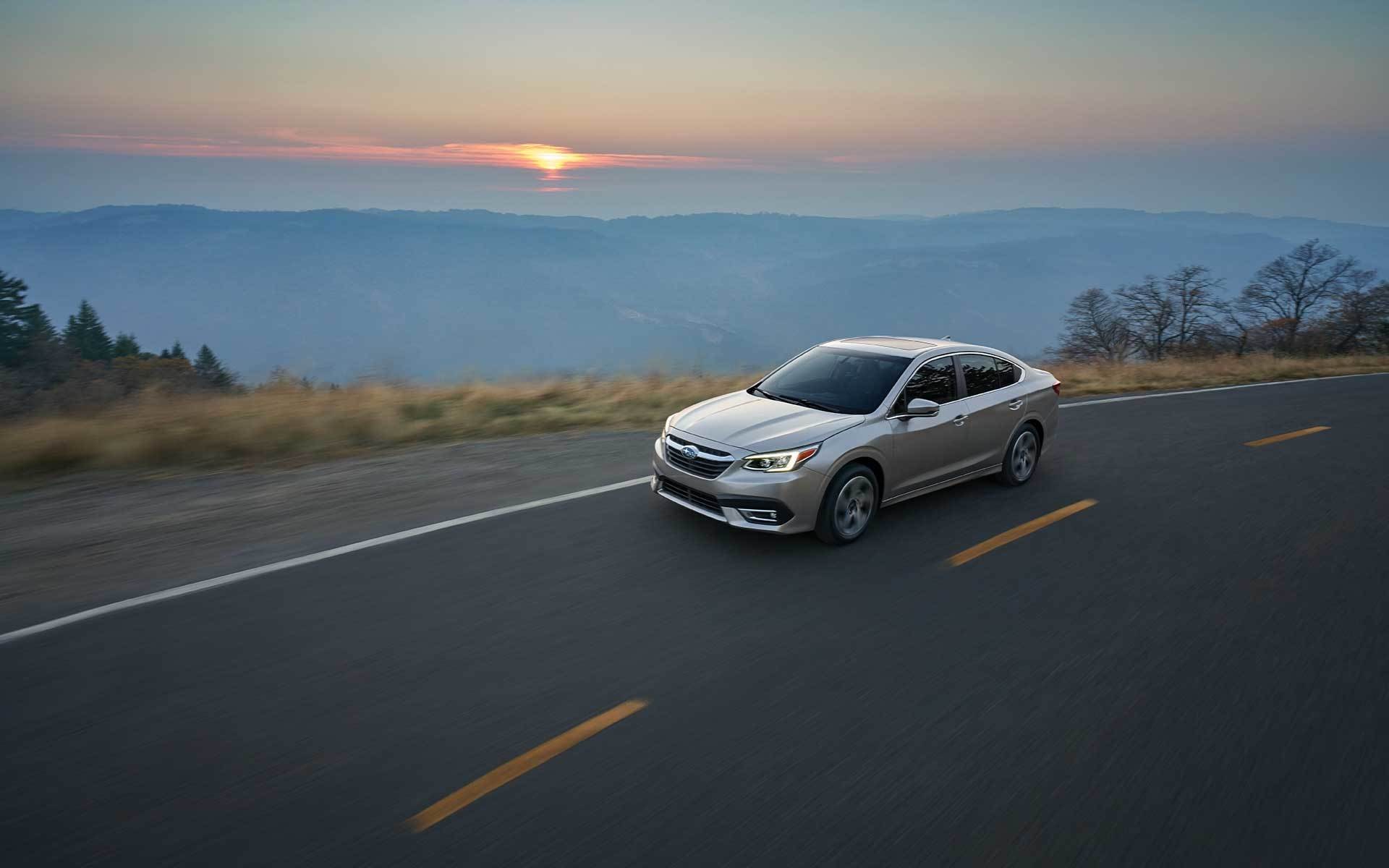 Glassman Subaru - Get to Know the 2020 Subaru Legacy Near Dearborn MI
The 2020 Subaru Legacy sedan offers class-leading value in all-weather handling. This mid-size model gets reliable traction thanks to the Symmetrical AWD. Very few models in the same segment offer such an advanced drivetrain as a standard installation. Several other dynamic technologies optimize the car's performance on the road, such as the Active Torque Vectoring. By adjusting the steering wheel and braking, this function provides more stability on curves and corners. If necessary, the Vehicle Dynamic Control calibrates the torque, braking, yaw rates, G-forces and other factors.
Additionally, the 2020 Legacy is equipped with the Traction Control System for good all-weather handling. You simply won't find as many performance-optimizing technologies under the hood of the 2020 Toyota Camry. However, this vehicle can run on the Eco, Sport and Normal modes as directed by the driver. Despite having the Sequential Shift Mode, the Direct Shift transmission can't exceed an eight-speed limit. Overall, Subaru's Lineartronic CVT offers better flexibility for normal, efficient and sporty driving on the highway. The 2020 Legacy also has the standard Auto Vehicle Hold, which allows the driver to rest his or her feet at traffic signals. This all-new function automatically depresses the brake pedal in response to a temporary stop or deceleration. The Brake Override System also reduces unintentional engagement of the accelerator pedal on the highway. Additionally, this Subaru sedan has the Brake Assist for situations that require instant braking on demand.
Installed in the Camry TRD, the Active Cornering Assist is a high-performance function that deserves positive recognition. However, most of the trims lack this advanced technology that sharpens cornering and other sporty maneuvering. The EyeSight Driver Assist also gives Legacy drivers more confidence in the city. For instance, this proprietary active safety package includes the Reverse Automatic Braking. The Toyota Safety Sense P doesn't offer any automatic braking for backing up. Both sedans have high-resolution cameras that record images behind the rear bumpers. These mid-size models also offer systems that monitor the driver's blind spots. Additionally, each vehicle is available with a system that detects crossing traffic behind the trunk. Standard in the 2020 Legacy, the High Beam Assist provides extra convenience for cruising the streets at night. Similarly, the Camry has the Automatic High Beams that respond to the headlights of oncoming vehicles. Both sedans have several conventional security functions, like an engine immobilizer with an anti-theft design.
Request more information on the 2020 Subaru Legacy