Get to Know the 2020 Subaru Forester Near Detroit MI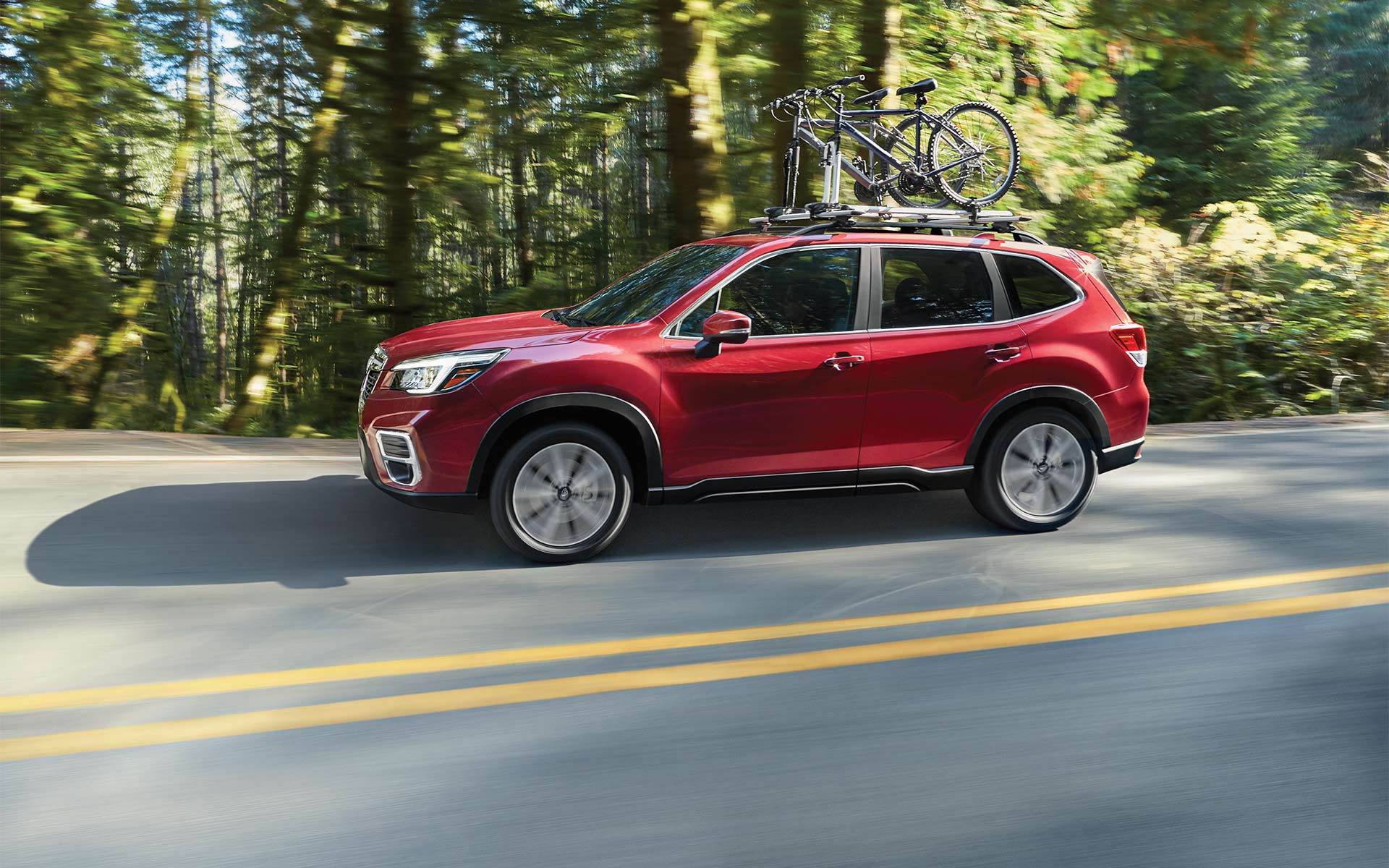 Glassman Subaru - Get to Know the 2020 Subaru Forester Near Detroit MI
Glassman Subaru is proud to be your local Subaru dealership serving Detroit, Michigan, and we are thrilled to announce the arrival of the 2020 Subaru Forester. We recently published our 2020 Subaru Forester vs 2020 Toyota RAV4 comparison, which was an opportunity to contrast the new Forester against one of its top competitors. In this blog post, we want to take a deeper look at the trim levels available for each for both the Forester and the RAV4.
Forester vs. RAV4: The Trim Lineups
Subaru offers five trim levels, which in addition to the base Forester include the Premium, Sport, Limited and Touring. Toyota, on the other hand, offers six total, which in addition to the base LE includes the XLE, XLE Premium, Adventure, TRD Off-Road and Limited. The base Forester is comparable to the LE. The Forester Premium is comparable to the XLE Premium. The Sport is comparable to the Adventure. Both Limited models are comparable, and there really is no analog for either the Touring or TRD Off-Road.
The Up-Level Trims: Premium vs. XLE Premium
The up-level trims will likely be the most popular for both of these vehicles because they provide most of the features the average consumer wants and at a great price point to boot. The Forester Premium adds an X-Mode traction system as well as a power-adjustable driver's seat, Wi-Fi hotspot and panoramic sunroof, and it also includes the Forester's All-Weather package as standard equipment. The XLE Premium is not quite as robust, but it is notable for adding a raised suspension and a power liftgate.
The Limited Trims
With the Limited Trim, the Forester gets a dual-zone automatic climate control system, adaptive headlamps and leather upholstery. The 8-inch touchscreen, blind-spot monitor and power liftgate all become standard, and goodies carried over from the Sport include 18-inch wheels. The Limited version of the 2020 Toyota RAV4 is based on the XLE Premium—as opposed to the Adventure or TRD Off-Road—and adds an 8-inch touchscreen, built-in navigation, heated front seats and a virtual rearview mirror.
Final Thoughts
Our team is confident that the Forester offers something for everyone through the various trim levels and options available. We'd love for you to see these in person when you visit us for a test-drive. You can also call us or contact us online via live chat or email for quotes, specials and much more.
Request more information on the 2020 Subaru Forester