View Inventory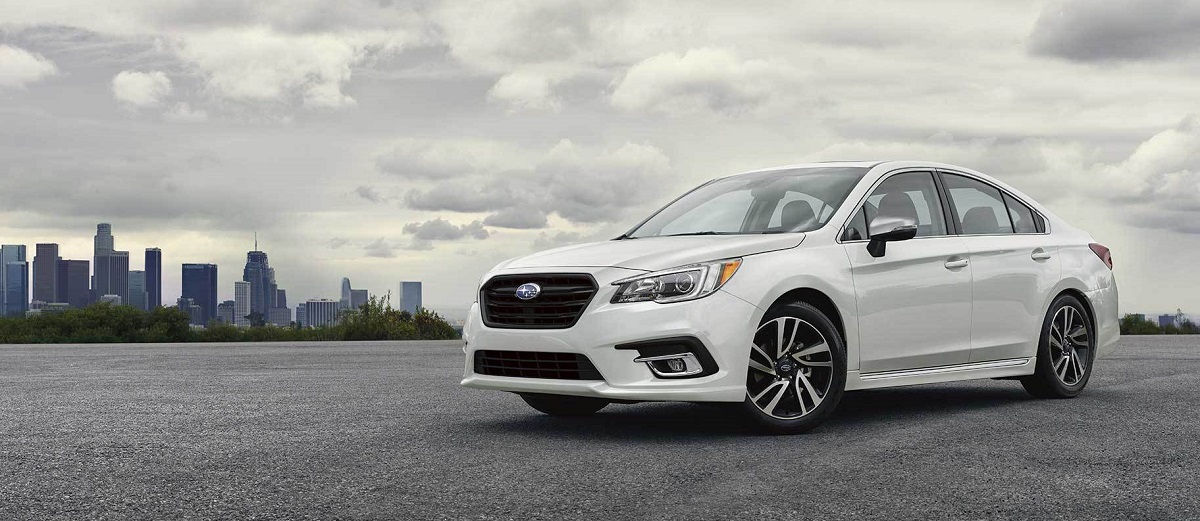 2019 Subaru Legacy Overview
Southfield Subaru dealership is a manufacturer-licensed dealership for Subaru models located in Southfield, Michigan. Some people ask, "Why buy a Subaru over other comparable sedans?" If you are such a person, we will provide you with the information you need to make an informed choice. The 2019 Legacy is a mid-size sedan that seems to be less appreciated although it has proven over time that it can compete with other high-end sedans. So, why buy 2019 Subaru Legacy? To begin with, this new model comes loaded with new features that are bound to entice you. However, if you are still not convinced on why buy this model, the discussion below could help you understand the car better.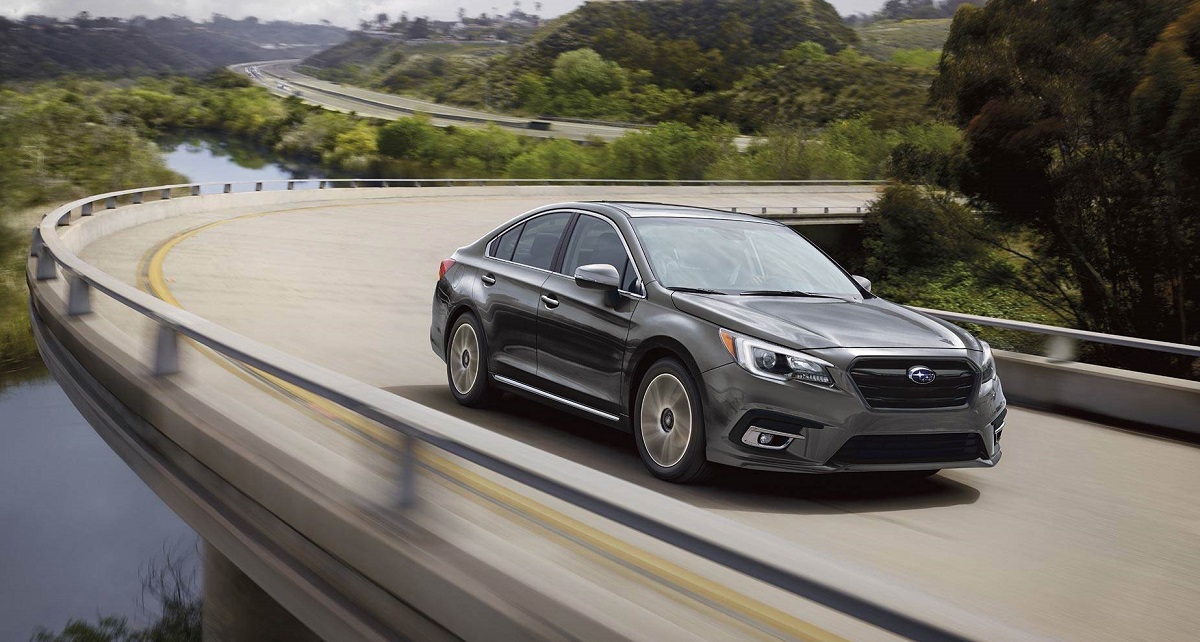 Exterior - 2019 Subaru Legacy in Southfield
If you go for the 2.5i sporty trims, you will get 18-inch wheels, a trunk spoiler, satin chrome-designed side mirrors, and blue stitching seats. Other features for the sports trim are black grilles, a sunroof, rocker panels, and fog lights that feature chrome accents. If you need extra features such as auto-dimming rearview mirrors, you can opt for the sport and limited trims of the model.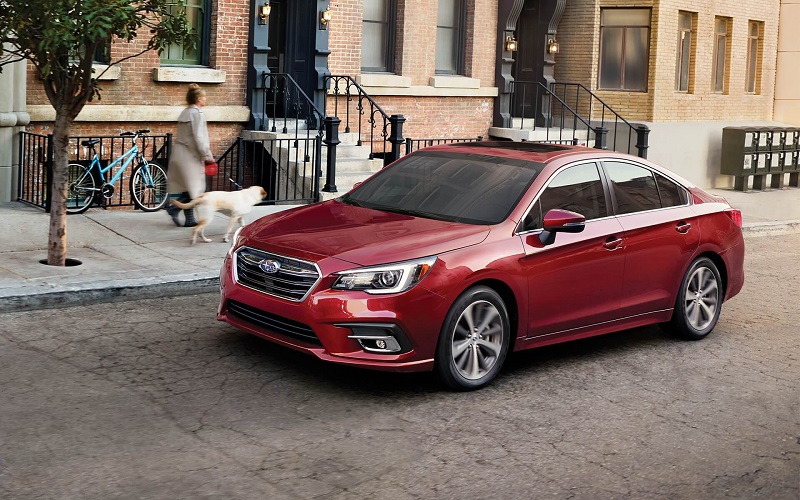 Interior - 2019 Subaru Legacy
If you purchase this sedan, you can expect it to have a five-passenger capacity including the driver. The interior of this model features an airy cabin that will ensure each passenger has adequate legroom and headroom. Its slim roof pillars are designed in a manner that allows the driver to have a better visibility. Additionally, there are plenty of storage bins on its dashboard to allow you to store more items. The front and rear seats are comfortable since they are made from a durable and soft clothing material for durability. The rear seats can be folded on a 60/40 arrangement to allow you to increase the cargo space for extra luggage to supplement the car's 15.0 cubic-foot trunk.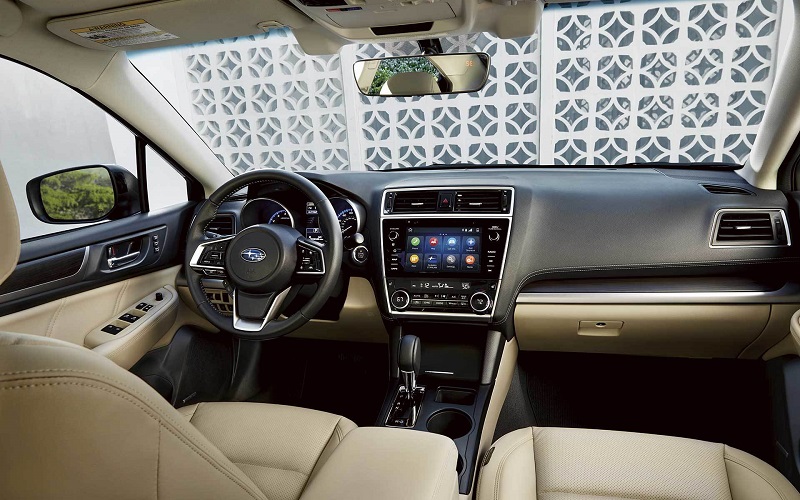 You can expect the rear seats to have more legroom for a great stretch and is enough for three adult passengers. There is air ventilation in the rear seats and you can get the heated back seats that feature only in the Limited trim. When driving, you can expect the cabin to be quiet although it can be noisier if you are driving at high rpm. The car's interior features the modern technologies in the automobile industry including a 6.5-inch display screen. It is also compatible with Android Auto and Apple CarPlay to enhance your infotainment options.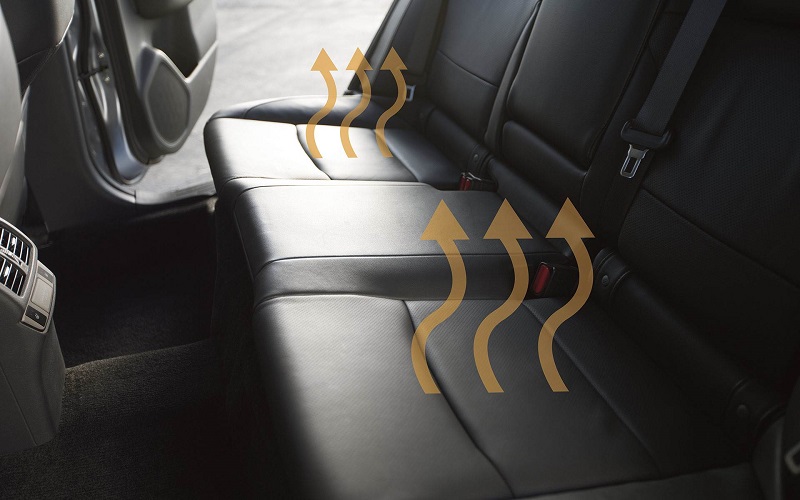 Mechanical/Powertrain - Subaru Legacy specs in Southfield MI
The model has a four-cylinder engine and you can expect its acceleration to be smooth and significantly quiet. Its automatic transmission is variable (Variable Automatic Transmission, CVT) and gives you shift that is similar to that from a traditional automatic transmission. You can expect the 2.5 L engine to provide a horsepower of 175hp and if you need more power, you should opt for the 3.6 L six-cylinder engine that will increase the vehicle's power to 256 hp. The sedan has the capacity to accelerate from 0-60 mph within 9.5 seconds, and it comes in the all-wheel drive as standard. In terms of trims, the model is available in four trim levels that include the 2.5i model trim, mid-level premium trim, sporty trim, and the top-end limited trim. If you opt for the limited top-end trim, you could choose between the four-cylinder and the six cylinder engines that are not available in other trims.
Safety Features - 2019 Subaru Legacy dealer
You can expect the new model to feature some of the latest safety features in the automobile industry. The standard safety features in this model are stability and traction control system, anti-lock braking system, automatic headlights, side-curtain airbags, and a backup camera. When driving it, you get to enjoy a wide range of driver assist features as standard. These features include a forward collision alert system, an adaptive cruise control, lane-keeping assists, and an automatic braking system. Other optional safety features include a reverse automatic braking system, a rear cross-traffic alert system, and the blind spot monitoring. This sedan has high ratings of five stars from the National Highway Traffic Safety Administration while the Independent Insurance Institute for Highway Safety declared it a top safety car after it successfully aced all of the institutes' crash tests.
Request 2019 Subaru Legacy Information, Quotes, or Specials
The model provides you with excellent traction when driving in dry and wet areas. Its all-wheel-drive feature comes in handy when driving in wet areas. To make inquiries on this model, contact Southfield Subaru dealership that serves our clients in Southfield Michigan to book your test drive and get more information on quotes or specials.
Find out why you should buy a 2019 Subaru Legacy by contacting Southfield Subaru dealership in Southfield Michigan. We are a licensed Subaru dealer and you can trust us to explain why buying the 2019 Legacy if you live in Southfield Michigan or the surrounding areas could be a great idea. Give us a call today and our agents will get back to you soon.