Detroit Area Review 2019 Subaru Forester
View Inventory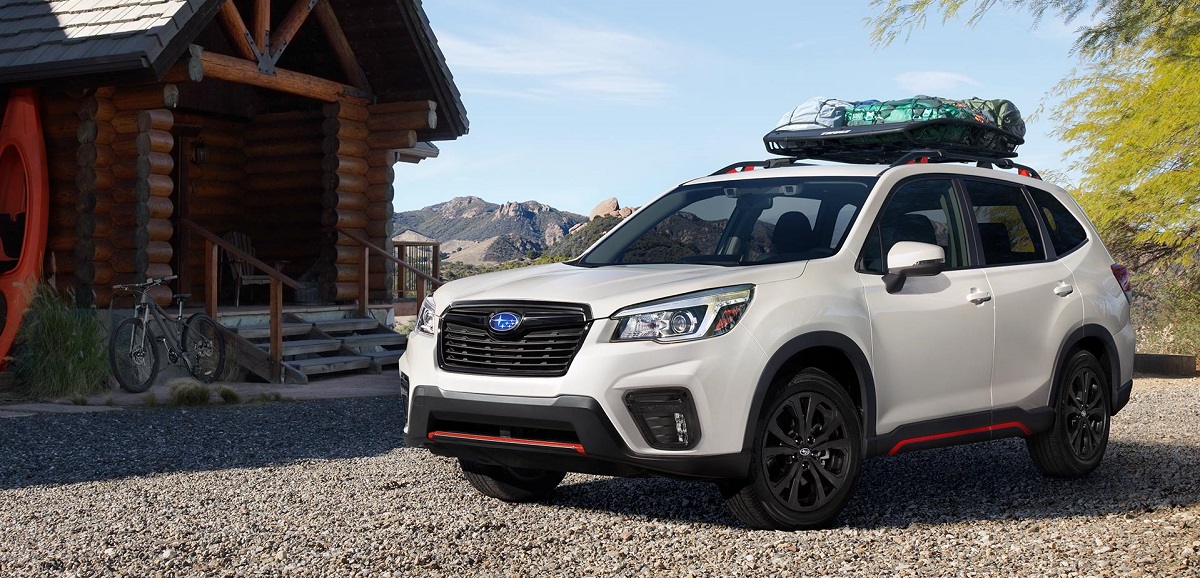 Vehicle Overview
Subaru promises that the 2019 Subaru Forester is "the SUV for all you love." So what do folks love these days? Let's take a brief look at the way the Forester presented itself near Detroit and find out why it's one of the most asked about vehicles at Glassman Subaru. What makes this one special? The short answer is: A lot! The in-depth answer follows during this 2019 model review. Expect to be impressed by features like EyeSight® Driver Assist Technology and Symmetrical All-Wheel Drive for a smoother, safer ride in one of the world's most luxurious SUVs. Glassman Subaru expects to see many folks clamouring to buy this one in 2019.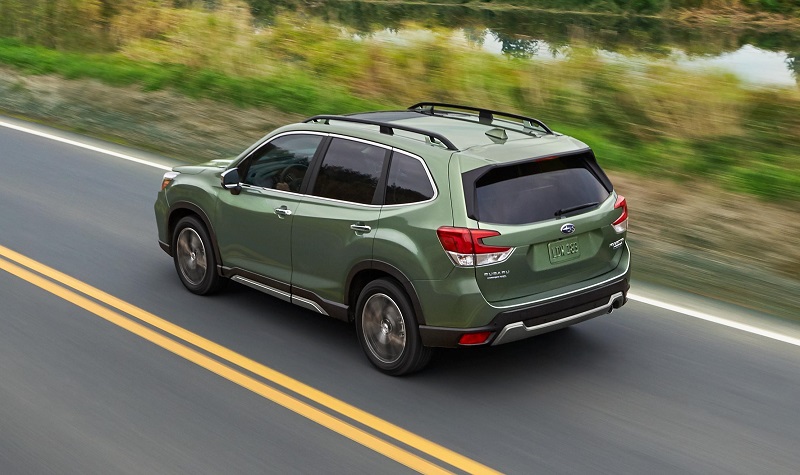 2019 Subaru Forester's Exterior
Functional and aesthetic changes have been a big deal in most Detroit area review sections. For those who live a very active lifestyle and will often use the roof rails, Subaru raised them significantly to provide more versatility. And in the bulk of 2019 model review sections about the 2019 Subaru Forester, you're going to find plenty of mentions about the high strength steel body structure. Despite the functional changes and a few appearance changes, this is still the same amazing vehicle that you've been driving for years (or maybe not! Maybe it's time to buy your first one). People near Detroit are going to find a lot of reasons to buy this one.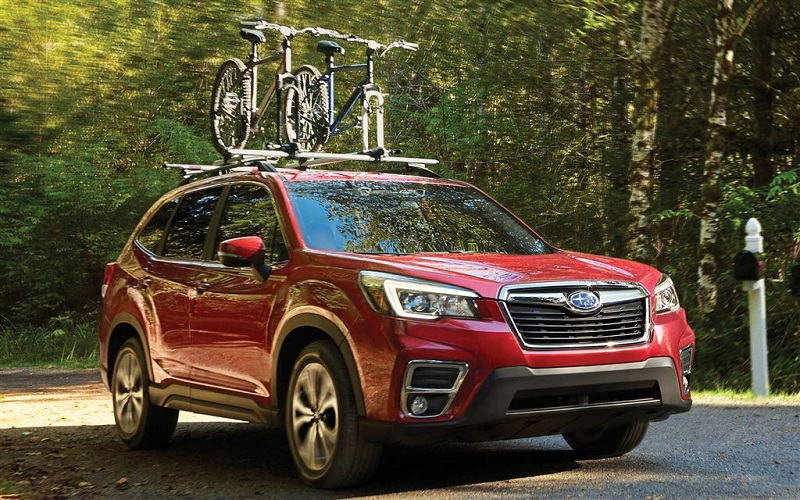 2019 Subaru Forester's Interior
This interior has been redesigned to give passengers a huge 111.9 cubic feet of passenger volume. This means even your tallest passengers have a nice cozy ride ahead of them every time they hit the road with you. The rear gate opening has been expanded for easier loading of all cargo into your Subaru Forester. For those folks who love entertainment on the go, Subaru gives you Subaru StarLink for instant standard access to Android Auto, Apple CarPlay, and Pandora, a perfect entertainment combo for folks who demand the best inside their vehicles. There's also a voice activated navigation system and huge 8" touchscreen upgrade that will give you a premium entertainment experience. Add in soft touch materials to your Subaru Forester, and you're all set. Every Detroit area review is giving this one's interior a huge thumbs up.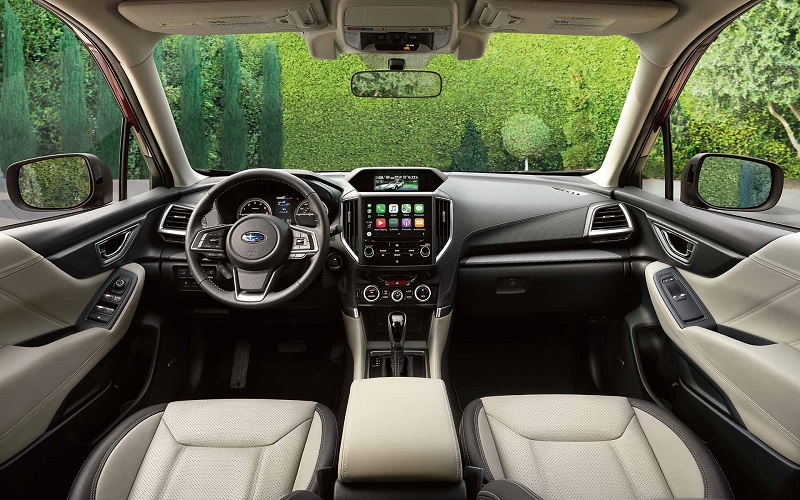 2019 Subaru Forester's Mechanical
Perhaps the biggest news among the 2019 model review specs is the symmetrical all-wheel drive that greatly improves handling and safety of your Forester. Glassman Subaru can help you test drive this one and see the difference that symmetrical all-wheel drive can make in your vehicle's grip of the road and your control of the vehicle over all. It makes it more responsive in all weather conditions and simply gives you a premium driving performance from beginning to end. And the CrossTrek trim is going to be Subaru's first plug-in vehicle in history, so be sure to check out every Detroit area review you can get for that one.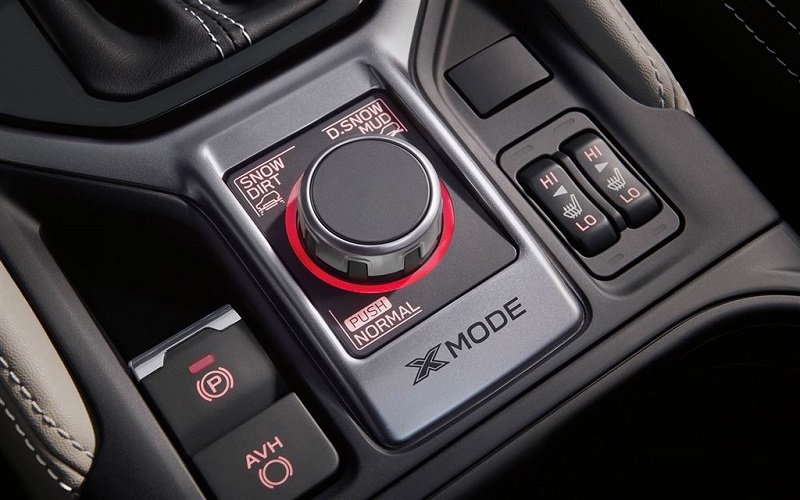 2019 Subaru Forester's Powertrain
The horsepower for the Subaru Forester is impressive when you realize it's paired with one of today's most progressive and impressive transmissions. This means that you don't just get full-bodied power. You get control over that power to make you the captain of your Forester. You start out with a standard enhanced direct-injection, 2.5-liter four-cylinder BOXER engine with auto stop and start. It gives you a full 182 horsepower that you control with the amazing Lineartronic CVT (continuously variable transmission). It's a brand new feel to driving that you simply won't experience with any other vehicle near Detroit.
2019 Subaru Forester's Safety
Subaru made a point to bring out safety features as one of the premium perks to driving the Forester, and we're very impressed with what they've done in this area. The DriverFocus System is perhaps the biggest draw in the safety area. It's a technology you won't find on other vehicles. In today's busy world, many people drive distracted or drowsy, so Subaru created the DriverFocus system to harness the power of facial recognition. Basically you have a friend in DriverFocus that recognizes when you might be distracted or tired. And you can customize this system based on who is driving, including saving all your infotainment and seat position settings depending on who is driving the vehicle. Throw in other safety features like lane change assist, blind spot detection, and a powerful high strength steel construction, and you're driving in one of the safest, smartest vehicles in America. It literally knows your face.
See the 2019 Subaru Forest Today
The folks here at Glassman hope you're as excited about the Forester as we are, and we cordially invite you down here to our dealership to test drive and sample all of the premium materials and driving technology that Subaru has cooked up for you in 2019. A lot of heart and brain power went into designing the Forester, and the execution of these technologies will simply blow your mind. You can't drive it until you call us though! If you have your eye on a Forester in 2019, now is the time to give us a call and get behind the wheel for a full test drive and demonstration of the DriverFocus system and other goodies that Subaru crafted for you in '19. Call us today to set up your first full test drive!
*Article for general informational purposes, for complete details please contact the dealership.