New Subaru 2022 Subaru Outback Wilderness Review near Detroit for Sale in Southfield MI l Near Detroit
2022 Subaru Outback Wilderness Review near Detroit
View Inventory


The Subaru Outback has been known for years as the vehicle that was made for off-roading and was made for rugged terrain. Sometimes, however, customers wanted more than the basic Outback could offer so that they could go on an adventure the way that they wanted to. The 2022 Subaru Outback Wilderness is everything that you may want in an off-roading vehicle, with ample ground clearance and a turbocharged engine under the hood. There are even features within the drivetrain that allow you to go up hills and make climbs you never thought were possible in a vehicle.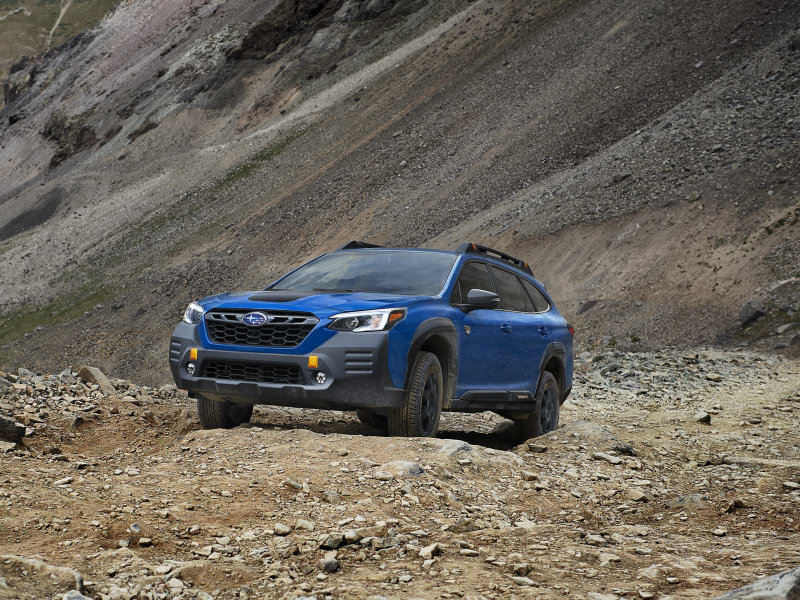 Exterior – Subaru Dealer serving Detroit MI
At Glassman Subaru, you will see that the exterior of the Subaru Outback Wilderness is where things really shine. To start, the hood has anti-glare capabilities so that you can see which utilizes a matte black hood unique to only this station wagon. The wheels on the Wilderness are 17-inch and are made for off-roading as they are all-terrain, GEOLANDAR tires, plus you get a full-sized spare. The fog lights are hexagon in their design and LED, plus the finish covers over the headlights are made from Anodized Copper for a classy look. Finally, even the styling is impressive with blacked-out trims and the same Anodized Copper accents throughout, including on the grille and elsewhere.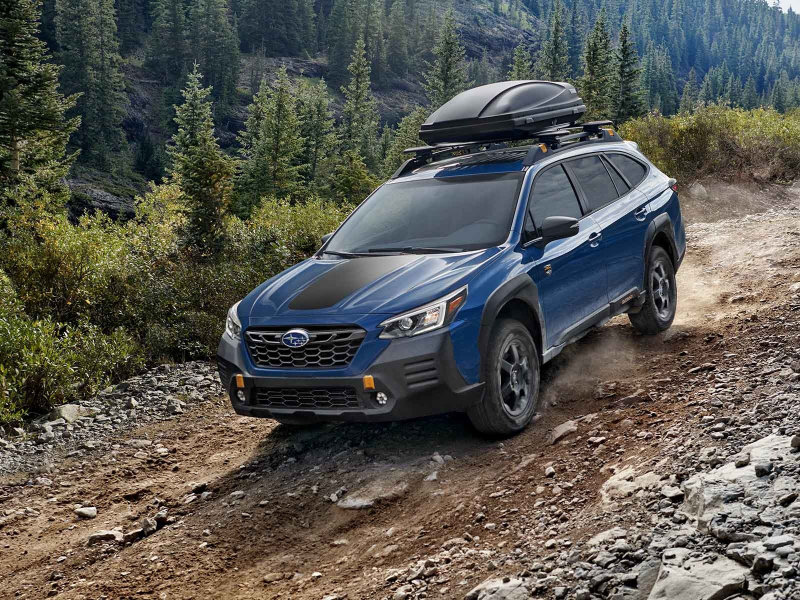 You can tell that Subaru really put thought into the Wilderness trim of the Outback station wagon that so many love. The first feature to consider in this 2022 Subaru Outback Wilderness review is that the seats in the vehicle are made of water-repellent cloth. The interior also has Anodized Copper trims that look premium and an LED light within the cargo space to help you see at night. This does not mean that the vehicle lacks technology within the interior though as there is an 11.6-inch, massive touchscreen always available at your disposal. It allows for optional navigational features and compatibility with your smart devices, whether you have an Apple or Android smartphone or just Bluetooth connectivity.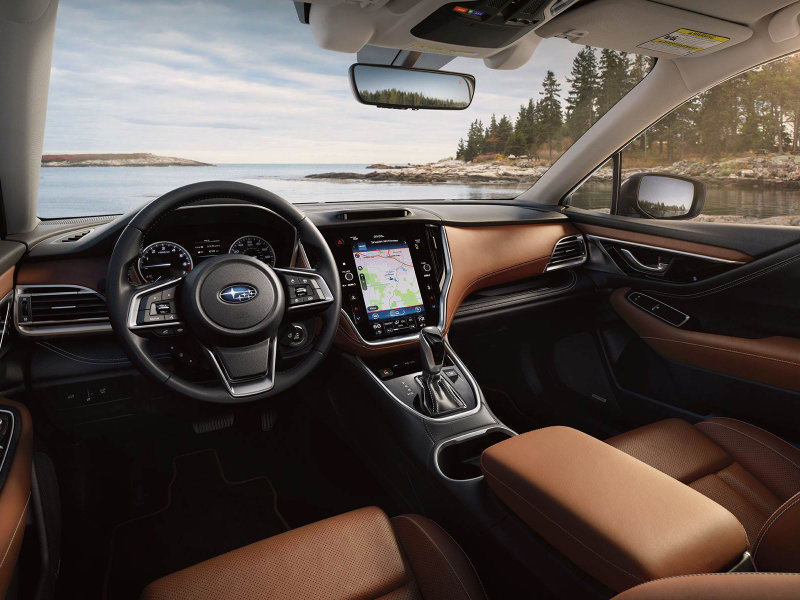 Subaru Outback Wilderness Mechanical specs
Find a dealership serving Southfield Detroit Warren Michigan where you can take the Outback Wilderness off-roading for your own enjoyment. The mechanical build of this station wagon allows for 9.5 inches of ground clearance to take you over the worst terrain that you may encounter. There are brand new front and rear bumpers so that you can break over any obstacles, and they each have important departure angles for your confidence. X-MODE still exists on the Wilderness model so that you can feel safer when you do decide to take the most difficult routes that are available. It has been upgraded to allow for mud, snow, or sand depending on the settings that you choose.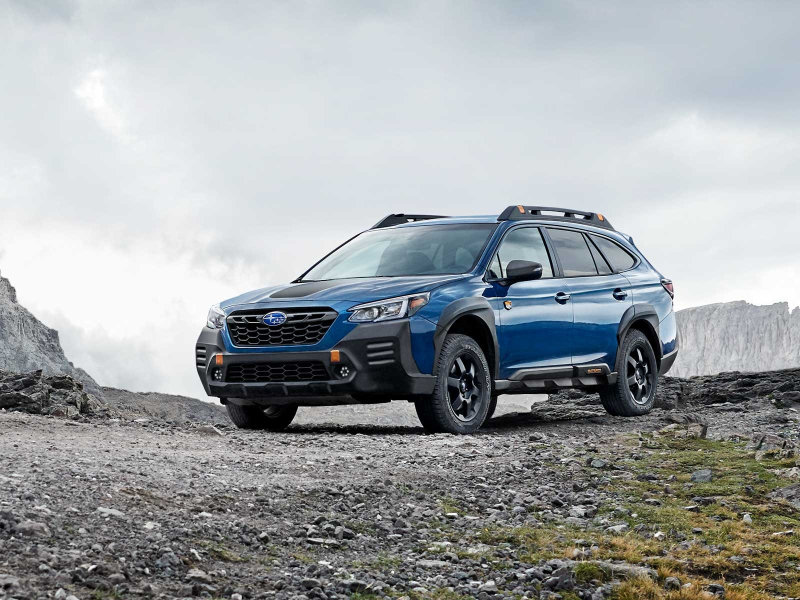 Powertrain – Subaru Dealership near Detroit MI
It is important to discuss the powertrain in this 2022 Subaru Outback Wilderness review as well so that you can fully understand the power under the hood. The engine is a Subaru Boxer that has been turbocharged to deliver you over 260-horsepower and over 277 pound-feet torque. You can even pull a trailer behind you with this amount of power as the towing capacity on the vehicle reaches over 3,500 pounds in total. You can even endure low-speed climbing with the front and rear returned gearing ratios, as long as the grade does not go over 40%. You do classically receive all-wheel-drive capabilities, but with the climbing capacities, this station wagon is virtually capable of anything you set out to do.
Safety – 2022 Subaru Outback Wilderness dealer
When you are looking for a dealership serving Southfield Detroit Warren Michigan to test the Subaru Outback Wilderness, you may worry about safety. You do receive all standard EyeSight technologies on the Outback Wilderness so that you do not have to worry. These technologies have been modified for your necessities as well so that they can supplement the added ground clearance on this model. Some of the features include collision alerts, monitors for your blind spots, lane-keeping assistance technologies, adaptive cruise control to help you keep a safe speed, and more. The Outback always receives some of the top safety ratings from the NHTSA, so it is almost certain that it will be no different in 2022.
Contact Glassman Subaru as soon as possible so that you can be one of the first to try out the Subaru Outback Wilderness. If you are someone who loves the taste of adventure, this vehicle is more than perfect for you and your needs. It has all of the exterior and interior features you need to keep yourself and your vehicle as safe as possible no matter what terrain you are on. Plus, X-MODE has been upgraded, and there are even climbing capacities and added ground clearance so obstacles do not stand a chance.