2022 Subaru BRZ Review - Southfield MI
View Inventory

The 2022 Subaru BRZ is one of the brand's most inspiring sports cars. It's a coupe with a sedan-like luxury quality on the interior, but it never forgets that this car is about revving up the engine and enjoying the drive. Slated for release in late 2021, there's a lot to know about this model. Its fiery exterior, driver-centric cockpit, and suave style all beckon to drivers who want something more in the new year. Glassman Subaru welcomes this one this year, as we're serving Dearborn Southfield Detroit Michigan with a full 2022 Subaru BRZ review. Start your engines!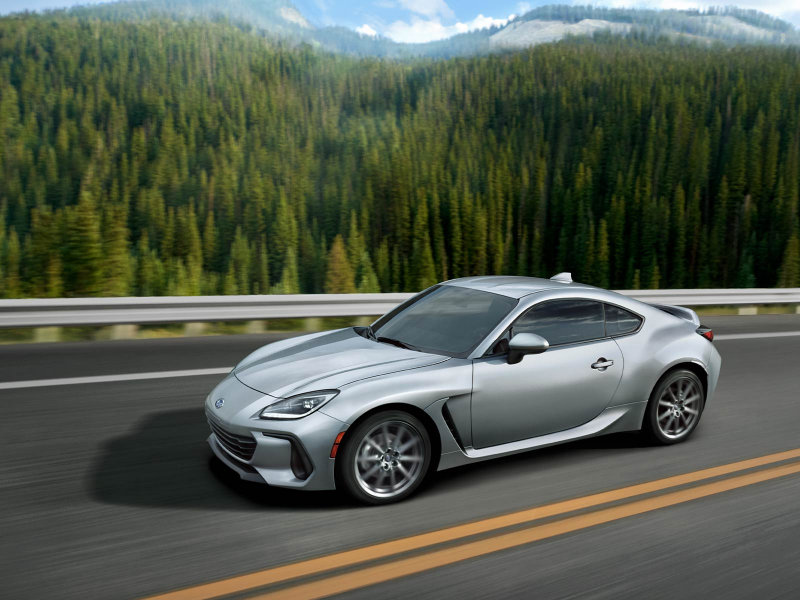 Exterior - Subaru Dealer serving Southfield MI
The tagline for this one is "sports car purity, Subaru DNA." Let's just say this is an elegant, heart racing sports car look with some Subaru common sense thrown in (such as re-designed suspension and wheel choices that will zip you about quicker than last year's first gen model). When you see the classiness of the new BRZ, you'll want to have a part of that for yourself every day. They've retuned the suspension and track tested it, reinforced suspension mounting points, and thrown in world-class MacPherson struts in the front for a road-hugging good time. They also give the BRZ a set of 18-inch alloy wheels and Michelin Pilot Sport 4 tires to reinforce your command of the road. Sports car new colors in the gray and red family will also get you in the mood to race.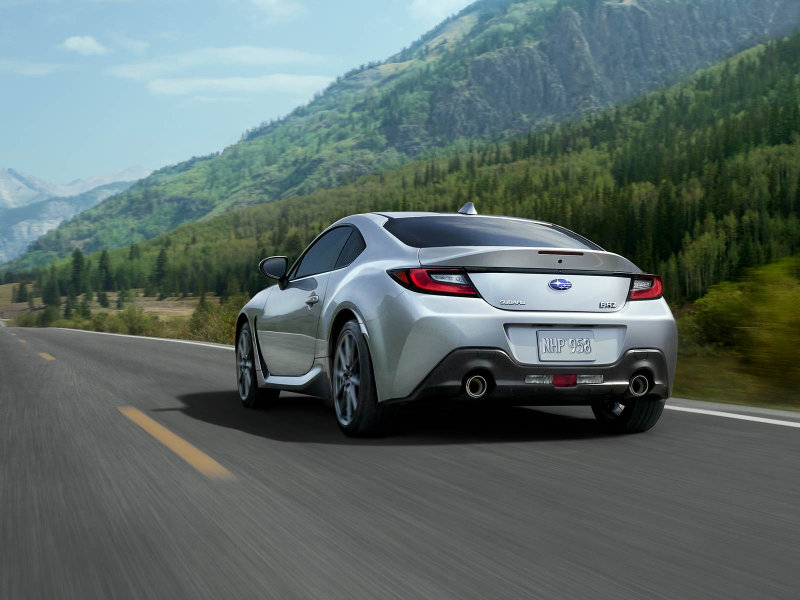 A mere glance in the interior lets you know just how much Subaru loves drivers. The cockpit is ergonomically geared up for a premium driving experience. And while the passenger gets lots of perks as well, it's the driver who is going to wake up with a fierce mission everyday. Even if you're driving this one to work, there's a pleasurable ride ahead. A sweet new 8-inch touchscreen infotainment system this year is delicately crafted and slanted toward the driver for easy control of your "spaceship." Instrumentation goes full on digital for the new year as well. This spiced up cockpit is certain to make everyone feel like a more premium BRZ has arrived. It's also worth noting that even though the interior is geared toward the driver, the passenger is still going to be able to take advantage of options like power windows, more upscale leatherette interior fabric, and a nice center console that gives you room to pack more stuff this year. Every 2022 Subaru BRZ review was excited about the model this year, but Glassman Subaru is a little more excited than the other guys. It's our honor to sell this one.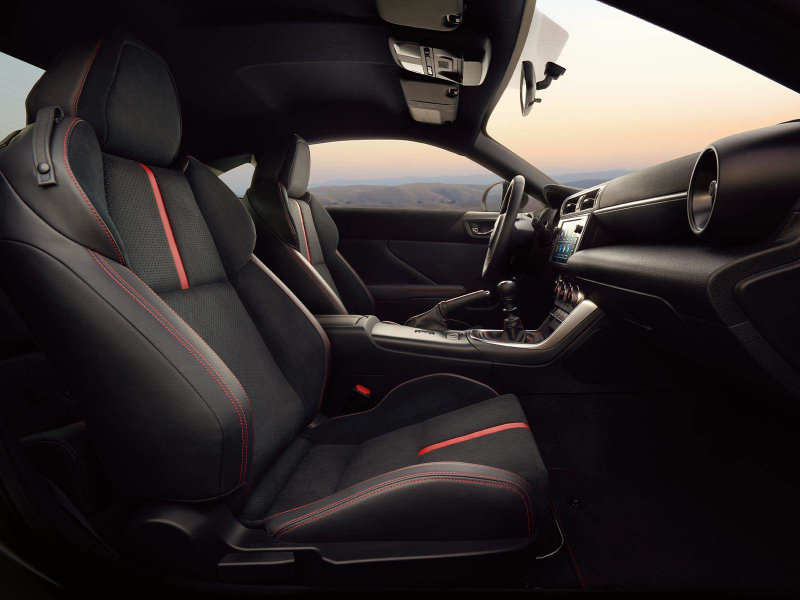 Subaru BRZ Mechanical specs
The track-tested, sport-tuned suspension combines with a rear-wheel drive performance that's crafted to racing. There's also Sport and Track modes this year and an integrated g-force meter to really give you the driver the full treatment. A 6-speed transmission is yours to command in either automatic or manual configurations. You'll even get paddle shifters and downshift rev-matching Now, that's a powerful combination (and a mighty fun one).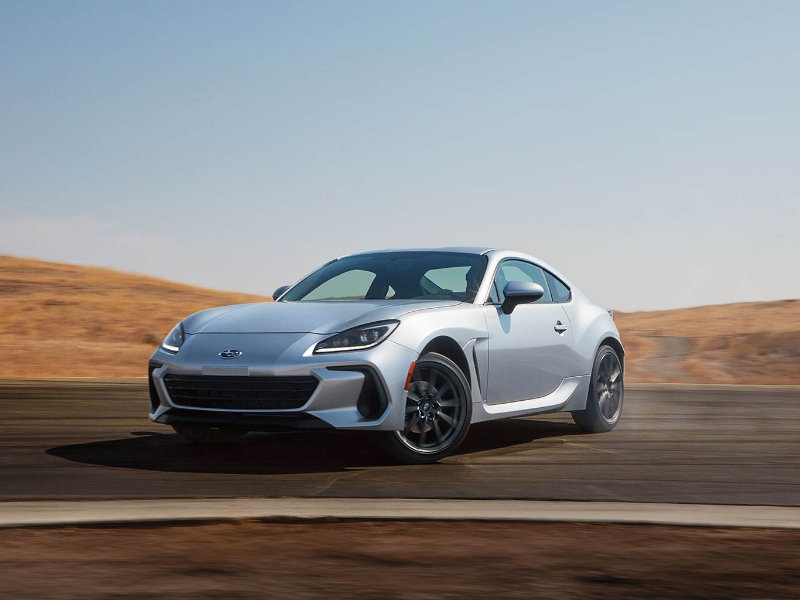 Powertrain - Subaru Dealership in Southfield MI
A new 2.4L Direct-Injection SUBARU BOXER engine is ready to take over the roads in 2022. Its 228 horsepower and 15% additional torque for this model year is going to completely transform the way you appreciate the BRZ. It gets 184 lb-ft of torque as well, meaning you can truly smoke it up while you're cornering. One of the new videos of the BRZ shows its cornering some of the most mountainous roads in the world, all with a show-stopping performance you'll want to watch again and again. Of course, it's more fun just to test drive it in person.
Safety - 2022 Subaru BRZ dealer
When Subaru added EyeSight technology to its fleet of reliable cars, we all knew that it meant a long legacy of dominance for Subaru. When we talk about Subaru DNA, we're partly talking about that rock solid legend in safety. Your BRZ is equipped with radars and cameras that will give you a firm view and feel for your road. And when you can't quite get around to braking - or don't see something - your BRZ is more than capable of braking, adjusting steering, or accelerating for you (in some circumstances). The dream of a commercial self-driving vehicle isn't yet upon us, but we're getting close, and it's systems like EyeSight that paved the way and will likely take over. This year's BRZ gets Adaptive Cruise Control, Emergency braking with pedestrian detection, and amazing blind spot and lane keeping systems that give you an edge over the elements. When you know you have EyeSight on your side, you're free to rev it up.
Contact Glassman Subaru for information about the new BRZ. We thank you for giving us a chance to keep serving Dearborn Southfield Detroit Michigan with thrilling sports cars like the 2022 BRZ.