2021 vs 2020 Subaru Outback near Detroit MI
View Inventory

Vehicle Overview
The Outback's wagon style is few and far between in the modern world, and we all love the Outback for it. It continues to be the bestselling "wagon" of its kind, and there's a good reason for it: It's far and away one of the most useful, attractive family cars on the market. While most people throw it in the crossover market, it has never been shy about being seen as a wagon. It is. And it's a daggon good wagon, too. The 2021 vs 2020 Subaru Outback are different vehicles on a few counts, but they remain closely linked in their heritage. They come from a long line of bestselling vehicles, sport roughly the same exterior, but there are a few good reasons to go straight to the 2021 Outback if you're a first time buyer. Today's review of both models is serving Detroit Warren Dearborn Southfield with all of those great reasons to go straight to the 2021 Outback.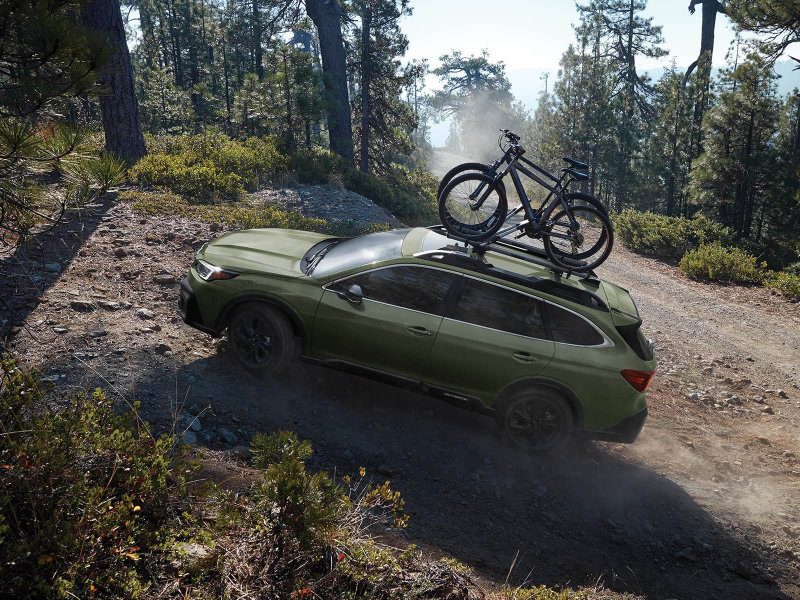 Exterior - 2021 Subaru Outback
The exterior of the 2021 vs 2020 Subaru Outback is about the same; however, you will find that the upgraded grille is worth opting for this year, as well as steering responsive LED headlamps on the 2021 model that you won't find on the 2020 model. What's steering responsive headlamps got to do with it? Well, when you steer, your headlamps move with you in a natural line of sight, giving you a crisper view of any dark road ahead of you. You'll also find that the new Outback has a few more "grown up" colors to choose from, such as Autumn green metallic and Brilliant bronze metallic. These earthy colors really accentuate the curvy nature of the Outback. Be sure to ask Glassman Subaru for a full line of details about the 2021 Outback's great looks. The ground clearance on the Outback clocks in at 8.7-inches this year, and then there are some majorly practical features that look nice as well. For example, we love the raised roof rails that have integrated cross bars and tie-down areas. Not only do they look classy and not take away from the Outback's appearance, but they actually enhance its overall look.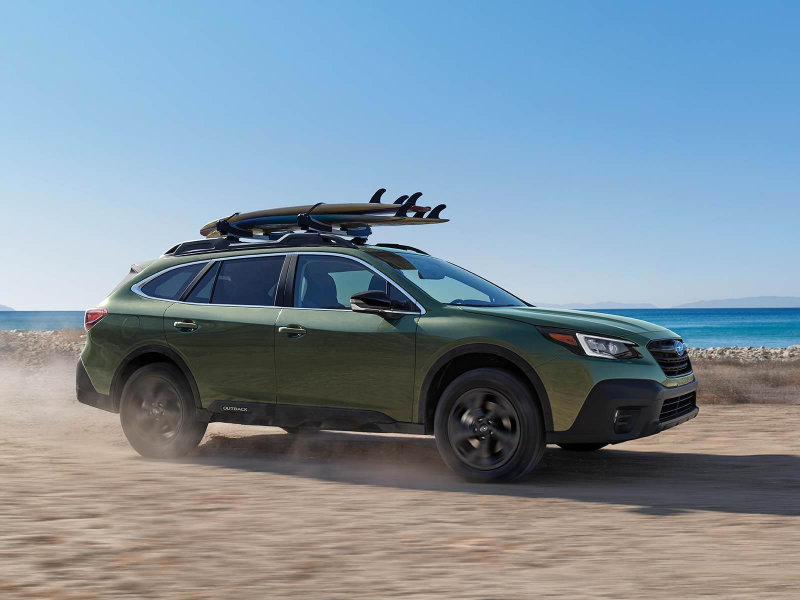 Interior - 2021 Subaru Outback near Detroit MI
The interior of both models remains largely unchanged, but what you will find is that earlier trims of Outback get more standard features. For example, the base model in 2021 will get base model features that might have been reserved for higher, more expensive trims last year. Subaru is serving Detroit Warren Dearborn Southfield with a Premium model this year that gets a 10-way power driver's seat, all-weather package with heated front seats, and even dual-zone automatic climate control. The Touring even gets a 11.6" touchscreen infotainment system, Nappa leather-trimmed upholster, a power moonroof, and heated steering wheel (among many other upscale features). Go sparse or go luxury on your Outback this year. The whole family will be happy either way. Finally, we know every music loving family out there is going to love the 12-speaker 576 watt Harman Kardon premium audio system that comes standard on the Limited!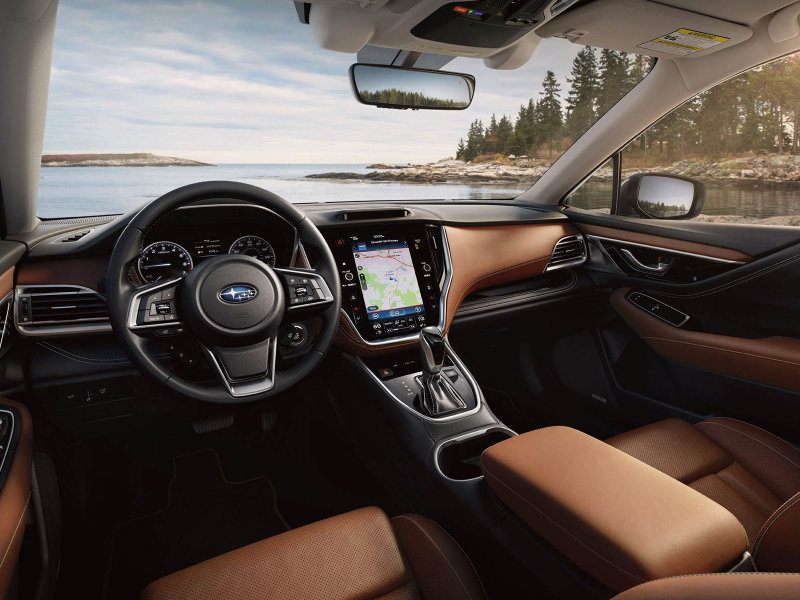 Mechanical - Subaru Outback specs near Detroit
The horsepower of the Outback ranges from 182 horsepower to 260 horsepower, and that's where it sat last year as well. The engine choices are combined with a CVT transmission configuration. Where you'll find that the Outback drives better this year is in its symmetrical all-wheel drive being tuned a little tighter and more aligned with modern driving conditions. We all know the world is a busy place, and you need a highly versatile Outback that can adjust to those busy conditions (and sometimes rainy conditions). As always, Subaru put its heart and soul into making sure that the Outback meets your high expectations.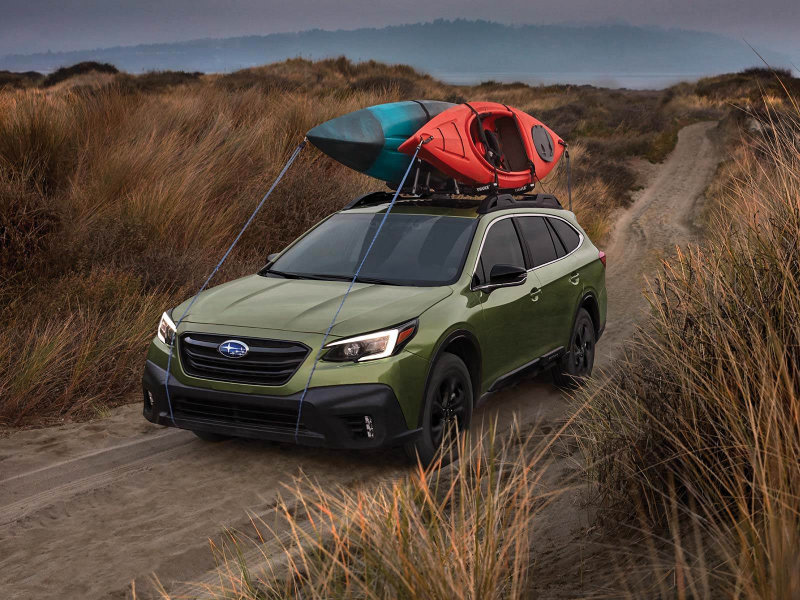 Safety - 2021 Subaru Outback dealer
This year's standard EyeSight driver assist technology is on every single model of Outback, and that makes a huge difference in the value of the 2021 model. You'll find LED steering responsive headlamps and rear seat belt reminder are completely new for the 2021 season as well. A more versatile and economical safety platform means that no matter what trim of Outback you choose, you'll be completely satisfied with your safety and security. You can keep up with your Subaru's safety features and performance through your STARLINK apps, something that Subaru has also devoted a lot of time into developing over the years. The Touring also gets a new DriverFocus Distraction Mitigation system. This is something we highly recommend that you learn more about and watch a few videos for. It's too high tech to get into the details here, but the DriverFocus system by Subaru is certainly one of the most innovative new safety features on any model this year.
The world is an exciting place, but it's only exciting if you see it from the right family vehicle. We hope that you'll take the time to get down here and see it! Call us today to ask Glassman Subaru for a full tour of the new Outback.