2021 vs 2020 Subaru Impreza near Detroit MI
View Inventory

Vehicle Overview
When people think of Subaru, they shouldn't just think of smart, tech savvy family SUVs. Subaru also makes the sleek and stylish 2021 Subaru Impreza, the sequel to their 2020 Subaru Impreza. Both of these vehicles share some of the same qualities. For example, the basic build is similar. However, Subaru found a way to improve on the 2020 Subaru Impreza in just about every way and make a firm entry into the sedan/hatchback market this year. Don't just look for Subaru for SUVs anymore. The Impreza is the real deal here at Glassman Subaru.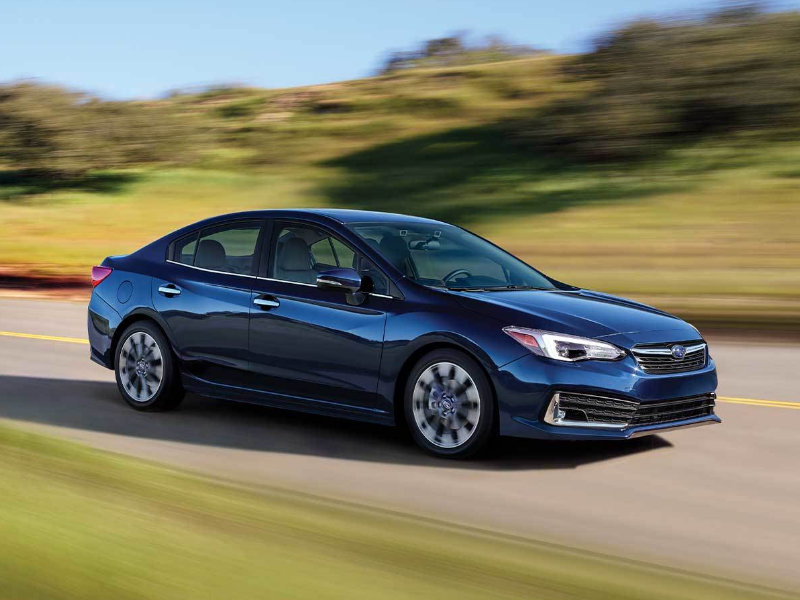 Exterior - 2021 Subaru Impreza
Both the 2021 vs Subaru Impreza have a grille that's positioned on the upper portion of the front end. It has a little more body-color on the front end as well, compared to other vehicles in this class. And that's one of the reasons it has such a striking design. If you want the same old thing, go for other brands. If you want a car that's really striking, the 2021 vs 2020 Impreza both fit the bill. However, the 2021 model gets a few upgrades this year. This year's 2021 Subaru Impreza Premium trim gets a standard power moonroof that really upgrades its look. Both models come in either hatchback or 5-door sedan style (not typical in this class either). Both the 2021 vs 2020 are going to give you a completely original and fresh design.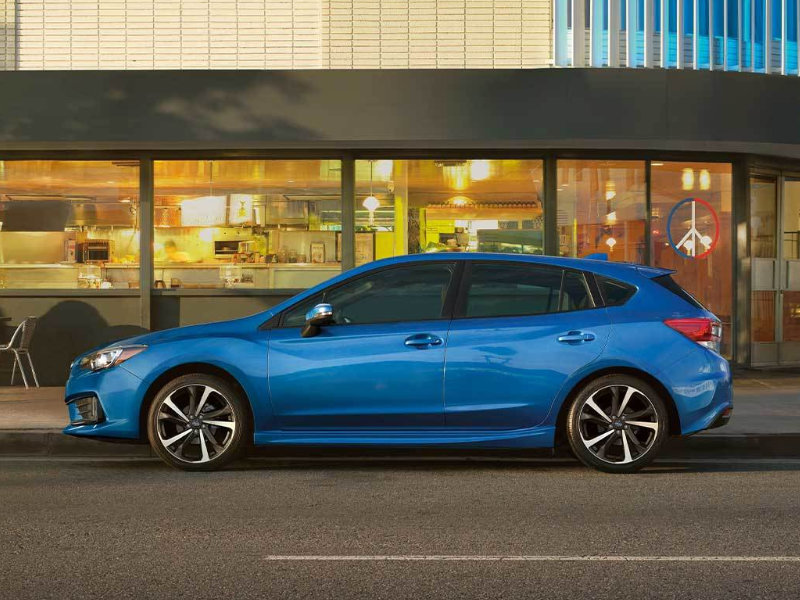 Interior - 2021 Subaru Impreza near Detroit MI
The base model Impreza gets a 6.5-inch STARLINK multimedia system in both model years, but Subaru has packed a lot of new app features into the 2021 model that you're going to appreciate even more. Every year's software gets better, so if you want the latest and greatest that Subaru has to offer, opt for the 2021 model. You'll enjoy a cozy, family-oriented interior as well. As always the color scheme in the Impreza is enlightening. You'll love the black or ivory colors in cloth, sport cloth, or full leather. Premium stitching can also be had on the higher trims. On higher trims, you'll get leather in conjunction with a bigger touchscreen as well - 8-inches - and it will have navigation features offered up by TomTom.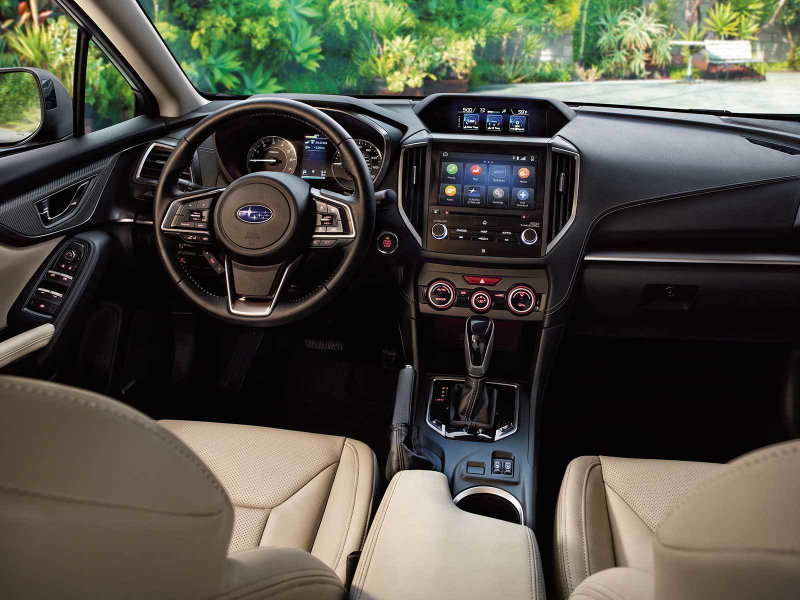 Voice activated navigation is a vast improvement over the previous year, so remember that it's vital to get the newest Impreza if you want state of the art features that are the best they can be. We also appreciate that Subaru is one of the few brands that haven't abandoned physical buttons and knobs entirely. Sometimes a person just wants to crank up the volume by turning a control. They still give you these controls on your Impreza. They're located just below the touchscreen system and are very soft and comfortable to control while you're out there enjoying your ride through life.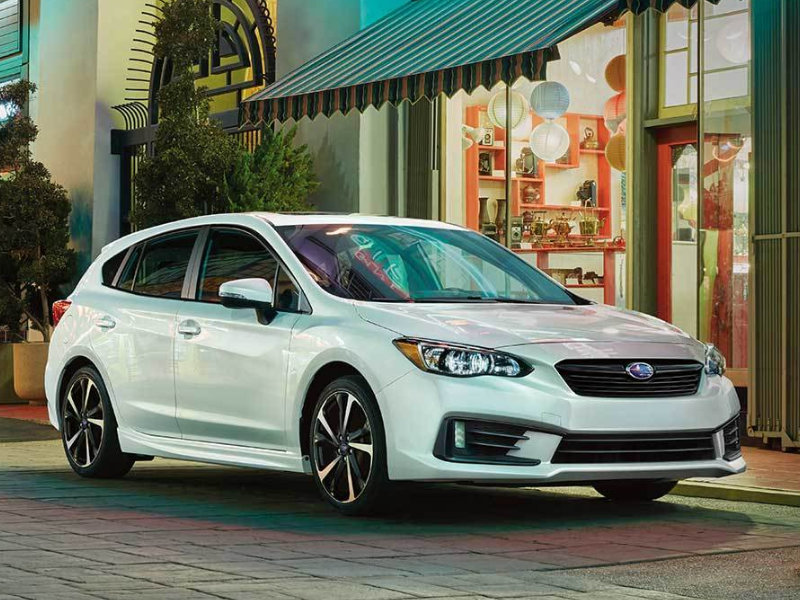 Mechanical - Subaru Impreza specs near Detroit
The 152 horsepower engine on the new Impreza is another award-winning Subaru Boxer engine. Almost no other automaker in the world believes in the quality of its product so much that it makes its own engine. Subaru simply won't trust another company to create the power that they get on their vehicles, and we don't blame them at all. This in-house engine is perfectly suited to the gentle but firm nature of the Subaru Impreza. All models get this engine, and all models are able to benefit directly from its authoritative power. Subaru redesigned the engine in 2021 to have a more "horizontal" layout that's better at efficient transfer of power from the engine to the wheels, so you'll notice a big improvement in drive quality when you ditch the 2020 model for the 2021. The transmission this year is also incredibly responsive and never struggles to take on hills.
Safety - 2021 Subaru Impreza dealer
The 2021 model gets a renewed sense of connectivity thanks to SUBARU STARLINK safety and security app. Take your Impreza into your hands every time you turn on your phone. The link between you and your Impreza is constant! You can remotely start the engine, get SOS emergency assistance, handle climate control functions, and even enjoy the lifesaving feature of an "advanced automatic collision notification." In the event of a pending accident, your Subaru Impreza can call an operator to let them know to send help. When seconds count, it's good to know that your 2021 model has your safety in mind at all times. And while many of the same great features carry over from 2020 - such as blind spot monitoring and automatic emergency braking with pedestrian detection - you'll be thrilled to know that the 2021 model is kicking things up another notch with increased connectivity and app functionality.
Glassman Subaru wants to be the place you buy your new Impreza this year! Give us a call today to learn about specials we have on the model, or simply stop by and see us when you're ready to take this one for a spin.