2021 Subaru Crosstrek in Southfield MI
View Inventory

Vehicle Overview
Starting at about $23,000, the 2021 Subaru Crosstrek is a daydream for people looking for a cute, adorable subcompact SUV. When it has to be bigger than a car but smaller than those large bus-sized SUVs, the 2021 Subaru Crosstreak in Southfield is a fine choice. Available this year with a surprising number of off-road features, the Crosstrek epitomizes the "little engine that could." This thing can move. Whether you're dropping the kids off at school or sprinting over to a friend's house for a cup of coffee and some chit chat, the 2021 Subaru Crosstrek is perfect. Glassman Subaru is proud to be serving Dearborn Heights Southfield Livonia Michigan today with a full review of this new Subaru legend. What's new?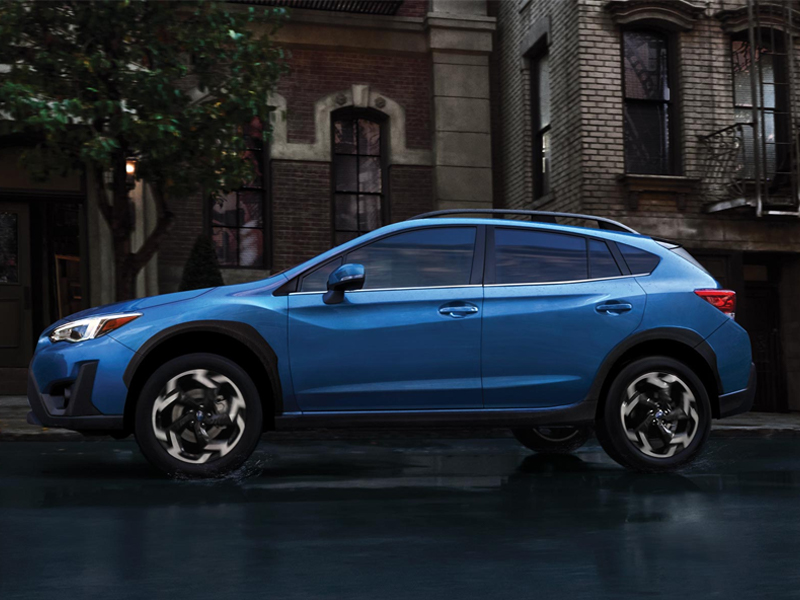 Exterior - 2021 Subaru Crosstrek
It's all sport all day long on the 2021 Subaru Crosstrek in Southfield. Subaru's goal of making this one an off-road compact is fully realized, but they also make sure the Crosstrek looks sparkling accomplishing its goals. The Sport features an aggressively styled and blacked out grille for a dark and handsome look that's satisfying. You can also grab exclusive dark gray wheels for yourself that will out-sport even the most luxurious of sporty SUVs. LED headlights, a rigid chassis, roof rails, and oh so many functional exterior elements all give you the perfect off-road subcompact SUV. Glassman Subaru loves this one!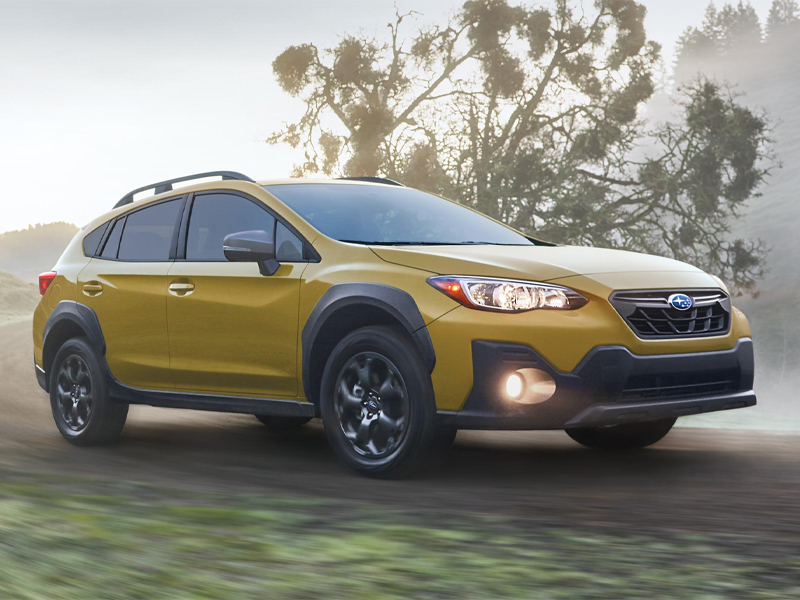 Interior - 2021 Subaru Crosstrek in Southfield MI
The designers at Subaru were able to maximize the Crosstrek's interior space in all the right ways. StarTex water-repellent upholstery is one of the superstars of the interior. When you're active and out there getting things done, it's only natural that you need an upscale interior upholstery that will stand up to all the tough stuff your family will throw at it. StarTex is one of the biggest news in interior materials in a long time. Be sure to read a little more about it. The ultra modern Crosstrek interior also features yellow contrast stitching with yellow accent trim on the Sport trim. These little lavish touches do a lot to give you a great reason to buy the 2021 Subaru Crosstrek in Southfield. Technology is all about the cabin as well. We love the STARLINK multimedia with standard Apple CarPlay and Android Auto system. It's a system that's going to give you seamless wireless integration and allow you to have hands-free phone calls and text messages with your crew.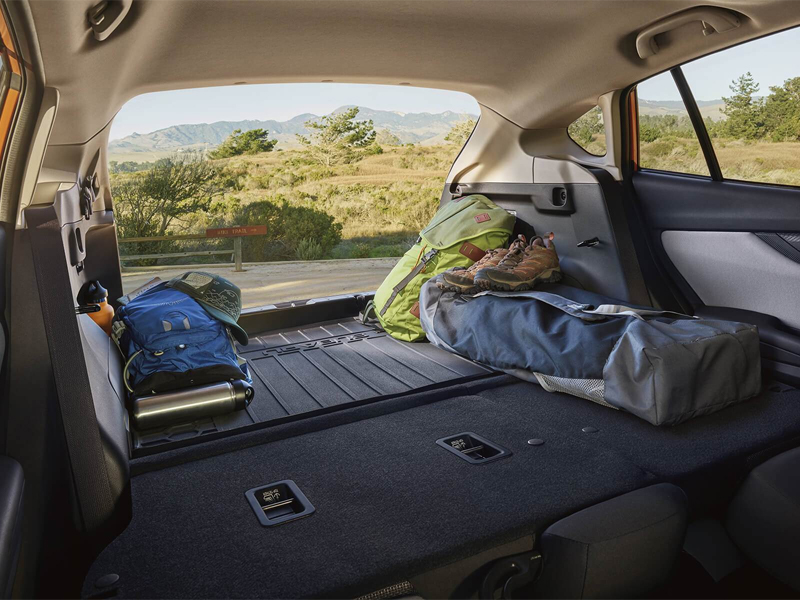 Mechanical - Subaru Crosstrek specs in Southfield
The Crosstrek is built for weekend adventure. It features standard symmetrical all-wheel drive, 8.7 inches of glorious ground clearance, and standard 17-inch dark gray-finish alloy wheels (on the base model). We know it's getting a legendary Subaru BOXER engine this year, but you'll also appreciate the Lineartronic CVT transmission. When you've got a duo like a CVT and a BOXER, you've got a winning combination.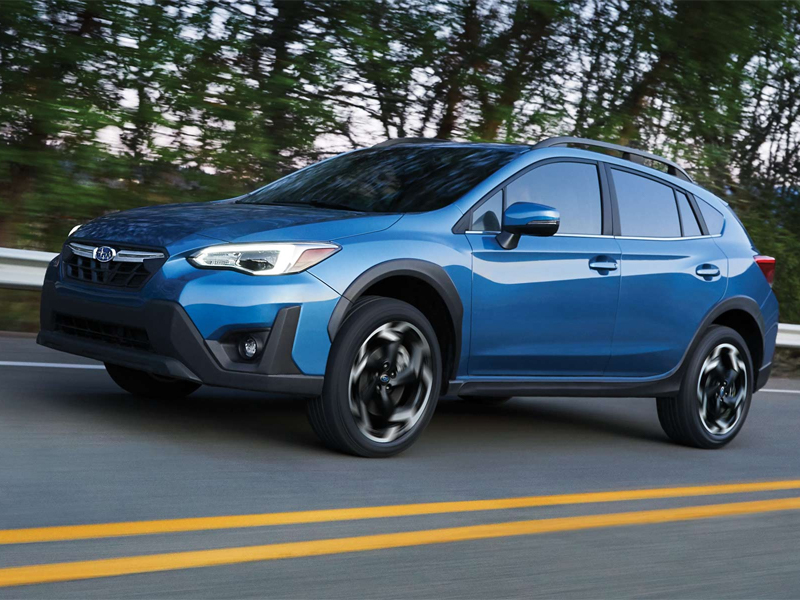 Powertrain - Subaru Crosstrek specs in Southfield MI
The Crosstrek gets up to 182 horsepower courtesy of its 2.5 liter SUBARU BOXER engine. Its powertrain is controlled and precise even on steep inclines thanks to Dual-function X-MODE with Hill Descent Control (on the Sport). The sportier than life Sport also features push button start so that you can always grab your power and get out there to take on the world. 182 horsepower is an outrageous and fun amount of power to have on a subcompact SUV. This little Crosstrek can move (something you can verify for yourself when you test drive it at Glassman today).
Safety - 2021 Subaru Crosstrek
When you buy a CVT model, you get standard EyeSight Driver Assist technology built right into your Crosstrek. We can't say enough about how advanced this system is. For the pricing on the Crosstrek, you would never expect to find the features you do. There they are, though, front and center. EyeSight features some of today's most impressive assist tech, including Automatic Pre-Collision Braking, Lane Keep Assist, and Advanced Adaptive Cruise Control with Lane Centering (that's brand new for 2021). Staying in your lane is about more than just getting a series of beeps or lights when you're veering off. Your Crosstrek is capable of not just seeing the road and warning you, but it's also capable of making sure that your vehicle reverts back to its lane if it gets outside the lines ahead. It's like having a constant guardian angel with you at all times in your Crosstrek.
Contact Us Today - 2021 Subaru Crosstrek dealer
Glassman Subaru is delighted to be serving Dearborn Heights Southfield Livonia Michigan people just like you with fantastic deals on the Crosstrek. We believe it's the most affordable off-road, sporty compact of its kind, and it's gonna change the way you think about compacts forever. If you'd like to meet the Crosstrek in person today, it's always ready for you here at Glassman. Just get on the phone and give us a call, write to us, or stop by and say hi. Our team is ready and eager to make you another one of our happy customers.