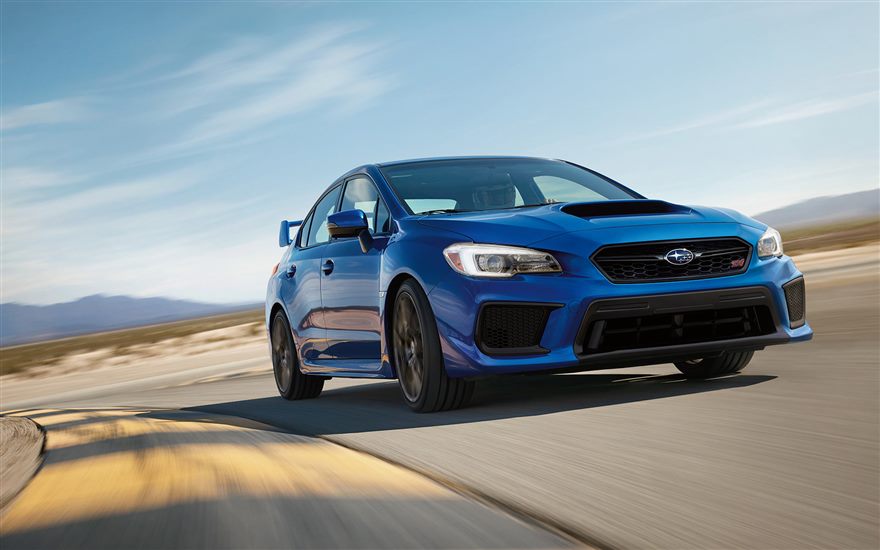 Overview
If you have been searching for a new sports sedan, look no further than the 2018 Subaru WRX. The car's addictive performance and aggressive styling make it hard to resist. Because of the WRX's advanced AWD system, you will be able to have fun even during the winter. To make the new WRX a superior value, Subaru packed it with a long list of cool features. As soon as the new WRX hits the streets, you can expect your local Detroit area Subaru dealer to have all of the exciting trims on display. As always, you can look forward to receiving huge savings!
Interior
On the inside, the 2018 WRX boasts a refreshed interior design. Upgraded interior materials give the WRX an extra measure of luxuriousness. The cabin now looks more modern than ever before. Meanwhile, improved sound deadening ensures an extremely quiet ride. Although you will be driving a high-performance sports sedan, passenger comfort will remain a top priority. As you may know, Subaru is known for its plush seats. The optional Recaro sport seats are a must for tackling twisty roads. Whether you are commuting to work or taking an exciting road trip, the WRX will promises to provide a relaxing environment. If you happen to be traveling on a frigid day, the heated seats will provide an extra layer of warmth. Because of the WRX's roomy cabin, it is the perfect fit for a family of five. For the 2018 model year, your trusted Detroit area Subaru dealer will continue to offer a number of high-tech components. Featuring smartphone integration, Subaru's updated Starlink infotainment is remarkably quick and easy to use. A touch-screen display enables you to quickly locate your favorite apps. A high-powered audio system will be available as well. Serving Metro Detroit Michigan, Glassman Subaru is always your best source for information on new Subaru models.
Exterior
For years, the WRX has remained one of the most aggressive-looking sports sedans on the road. The 2018 Subaru WRX near Detroit MI is no exception. All of your friends will be envious of your new ride. Like its predecessor, the new 2018 WRX hugs the pavement. It has a commanding road presence that only a few rivals even come close to matching. Longtime WRX fans will quickly notice the car's revamped styling. A new front bumper gives the new model a more eye-catching appearance. Subaru also installed a larger grille. Not only do the LED headlights look stylish, but they also make it easier for drivers to spot obstacles at night. There is no overlooking the sedan's aggressive attitude. The new WRX continues to use a vented hood, which helps feed extra air into the turbocharged engine. A double-spoke design makes the standard 18-inch wheel look breathtaking. Meanwhile, quad exhaust tips take WRX's curb appeal to the next level. While most people will be perfectly satisfied with the standard WRX, several appearance upgrades are offered. Red brake calipers accentuate the sedan's racy character. Several electrifying paint colors will be offered for 2018. If you would like more details on the 2018 Subaru WRX, be sure to contact your Detroit area Subaru dealer.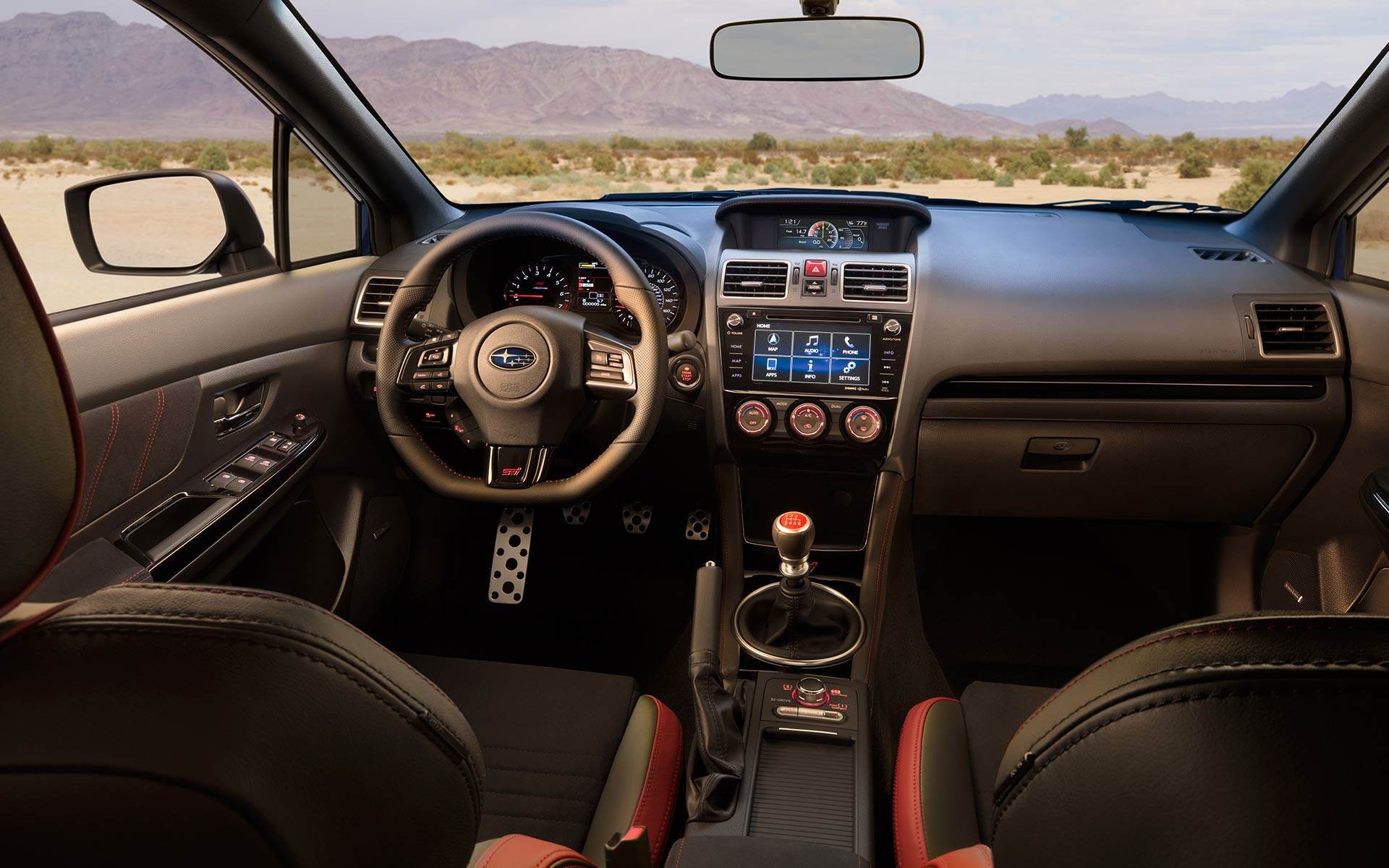 Mechanical
Unlike the typical sports car, the 2018 Subaru WRX near Detroit MI is engineered to perform in all weather conditions. Subaru's advanced Symmetrical AWD system comes standard. You will be able to obtain the maximum traction throughout the year. Even the snow won't stop your fun. While the standard brakes are powerful, a special performance package gives you even more stopping power. It is no secret that the WRX is among the best-handling cars on the road. However, Subaru has now tweaked the suspension to provide a better balance of ride comfort and agility. You can experience razor-sharp handling without sacrificing a bit of comfort. The steering system has been improved as well. Serving Metro Detroit Michigan, Glassman Subaru will be more than happy to grant you a test drive.
Performance
The 2018 WRX has a racing pedigree that sets it apart from the typical sports sedan. You can expect the new model to dominate the rally racing scene. Subaru's legendary Boxer engine sits under the hood. A twin-scroll turbocharger maximizes its output. The high-performance engine develops a thrilling 268 horsepower. As soon as you hit the gas, you will feel the WRX's surplus of power. It can easily hit 60 mph in around 5.5 seconds. You can choose your favorite transmission. While the six-speed manual gearbox is fun, the CVT Sport Lineartronic transmission eliminates the need to shift your own gears.
Safety
You can always depend on the 2018 Subaru WRX near Detroit MI to provide the optimum crash protection. Subaru anticipates yet another five-star safety rating. Enhanced roadside assistance gives you around-the-clock emergency support. A number of world-class safety features are available. When traveling on a dark road, the steering-responsive headlights drastically enhance visibility. The new EyeSight safety package comes with even more high-tech driving aids. You will have an additional measure of awareness on the road. Some of the key safety innovations include blind-spot detection, rear cross-traffic alert, and lane departure prevention.
Serving Metro Detroit Michigan, Glassman Subaru has all of the latest information of the 2018 WRX. Remember, cost-saving specials help make the 2018 Subaru WRX an unbeatable value.