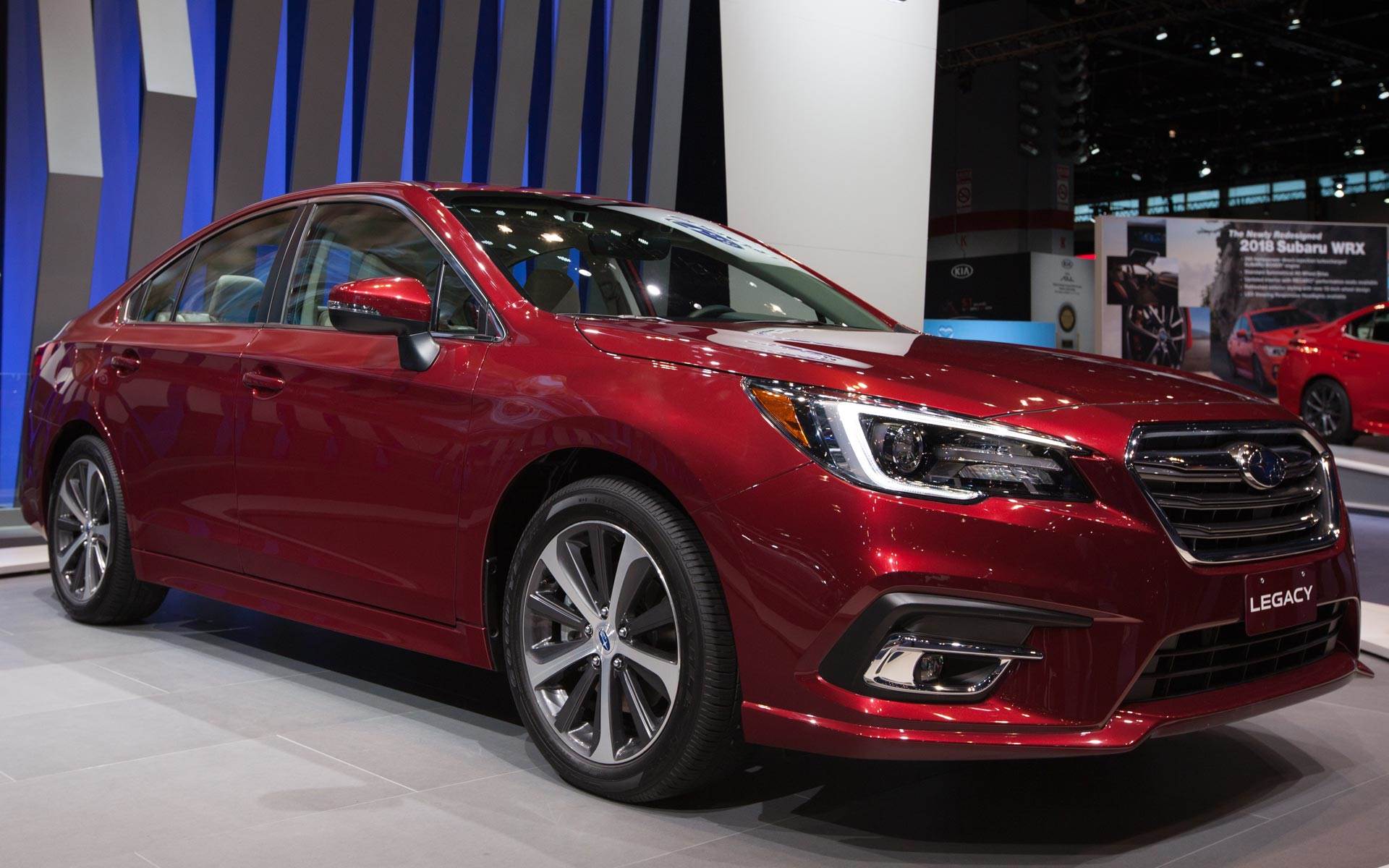 2018 Subaru Legacy in Michigan
Introducing the all new 2018 Subaru Legacy, a refined sedan that delivers big on style and functionality. While the model updates on the outside may seem subtle, the interior, technological, and performance updates will blow you away. Subaru keeps themselves ahead of the curve, offering the only mid sized sedan on the market that comes standard with their patented all wheel drive, making them one of the most versatile sedans around. The new models are in at Glassman Subaru, serving Michigan, and we are very excited to show you all the ways they stand out from the crowd of boring mid sized sedans.
Interior
When you come check out the 2018 Subaru Legacy at Glassman Subaru, serving Michigan, the first thing you might notice is the sleek, stylish exterior. Once you get inside, you'll know why every 2018 Legacy review you read is so excited about the upgraded interior. To match the sleek, stylish exterior, you'll find that same classic furnishings on the interior. The new Legacy features improved textiles lining the interior, along with new noise reduction technology. Together, these provide the most comfortable sedan interior Subaru has to offer. The upgrades continue on the center console, which is has been simplified and refined. All your controls have been moved for more intuitive usage, and it has all been styled around the new Subaru Starlink multimedia system's 6.5 inch touch screen. The new Starlink comes equipped with smartphone integration, navigation, improved voice recognition, and endless other tech options to keep you connected and entertained while driving a 2018 Subaru Legacy in Michigan.
Exterior
Take a look at any Michigan Subaru dealership, and you'll know why Subaru is legendary for their stylish and bold exteriors. It is safe to say that the all new Legacy is no exception. The Legacy features a newly re sculpted body with clean, bold lines and reworked side mirrors to give the vehicle a more aerodynamic look and feel. The front face has also been updated, with broader air intakes and grille to give it a more athletic and agile look. Upgrades continue down to the back bumper, with integrated tailpipes for a sleek and modern twist on the classic Legacy style. The changes may be subtle, but you'll notice right away how big of an impact they have on overall style when you come check out the new Legacy at your local Michigan Subaru dealership.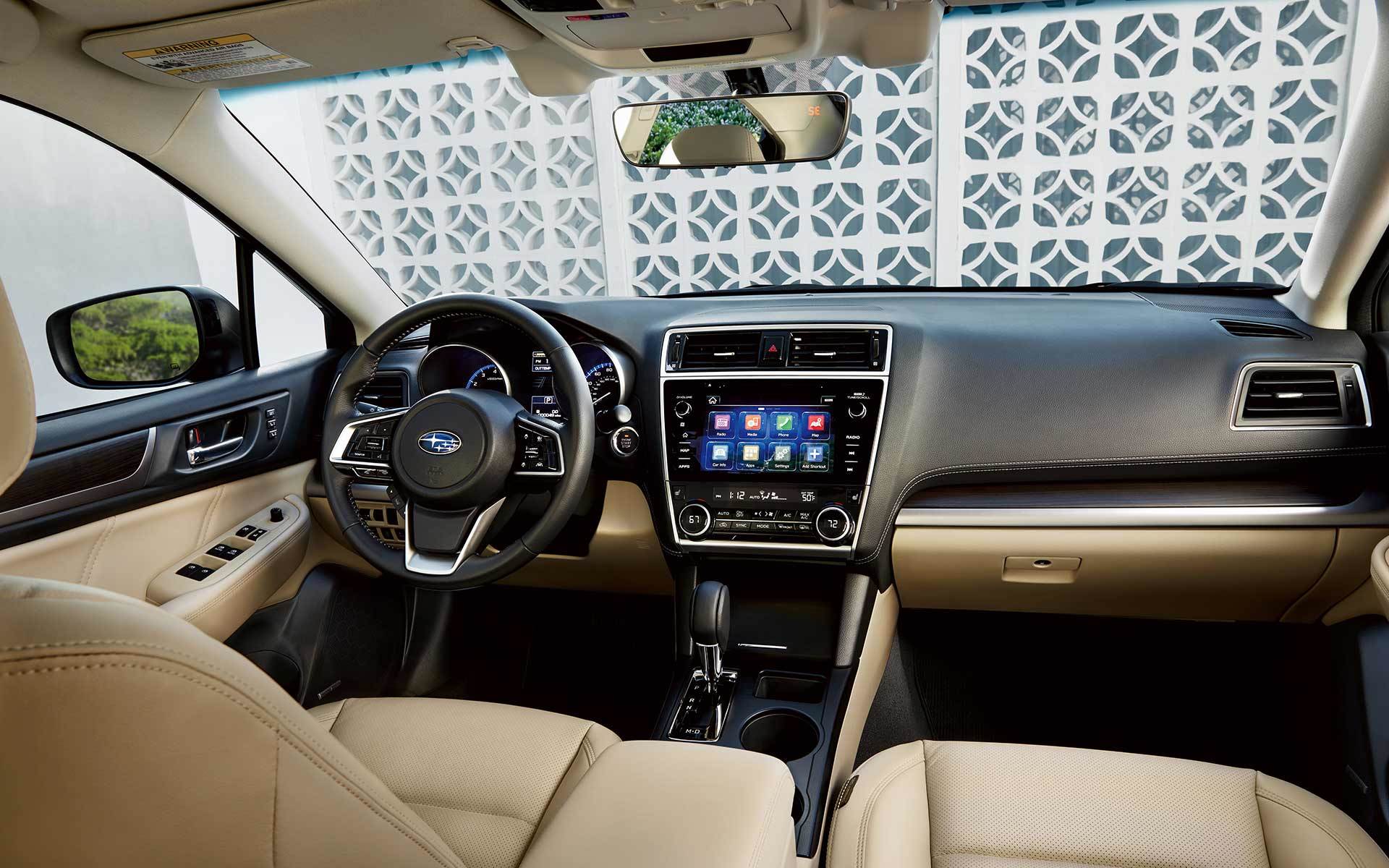 Mechanical
With all the new models this year, Subaru is really stepping up their game. All wheel drive is standard in every car, including the Legacy, and they are all built on the new global platform chassis that Subaru has been working to perfect. The Legacy is the only mid sized sedan to offer all wheel drive, giving the driver better control and handling and providing confidence and safety that make driving a 2018 Subaru Legacy in Michigan more comfortable. Subaru has also retuned the suspension to be a fully independent system that makes for more passenger comfort on any road.
Powertrain
The all new Subaru Legacy features the revolutionary 2.5 liter flat four Subaru Boxer 4 cylinder engine, pumping out an impressive 175 horsepower, or the optional 3.6 liter flat four Subaru boxer 6 cylinder engine which puts out 256 horsepower. These powerful engines, when combined with the newly refined continuously variable transmission, give the driver a smooth yet dynamic driving experience. The standard all wheel drive on this vehicle interacts perfectly with the engine and transmission to give the driver great control and handling, making driving a 2018 Subaru Legacy in Michigan as safe as can be.
Safety
One of the most important features to look at when hunting for a new sedan is safety. Subaru has continuously been ahead of the curve when it comes to safety features, consistently earning top ratings with NHTSA and IIHS. According to more than one 2018 Legacy review, the new model keeps with the tradition of staying on the cutting edge of safety features. The new Legacy features EyeSight, a comprehensive suite of tech safety applications, including automatic emergency braking, rear facing cameras, lane departure warnings, collision warnings, and many more features to keep you and your passengers safe.
All in all, the new 2018 Subaru Legacy is one of the most versatile and stylish mid sized sedans on the market, and it perfect for all the adventures life may throw at you. The full line up of new Subarus is ready for action at you local Michigan Subaru dealership. Come let us show you how every 2018 Legacy review is right in saying that this midsized sedan stands apart from the crowd in all the right ways. Contact Glassman Subaru, serving Michigan, today to learn more about our exciting Legacy offers and to schedule a test drive!