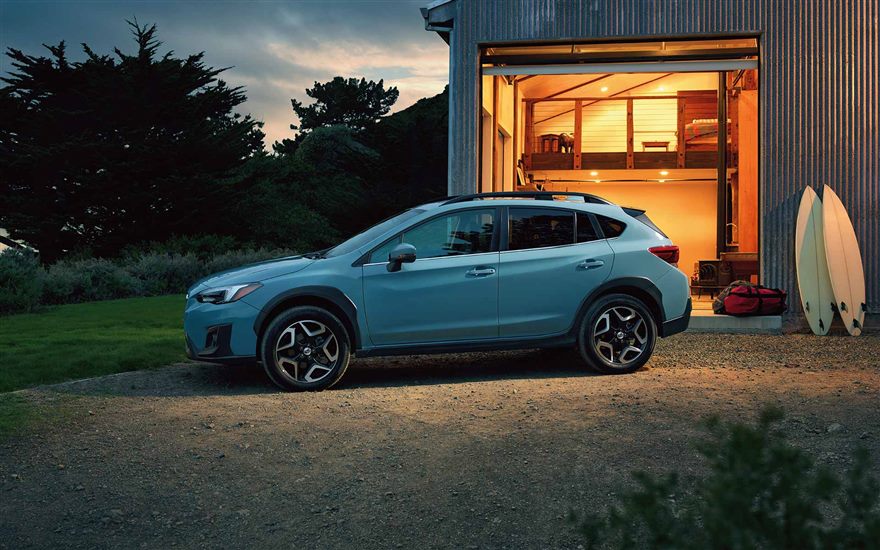 Overview
Are you thinking about trading in your old vehicle for something a little sportier? If so, you might want to consider looking for a 2018 Subaru Crosstrek 2.0i Limited near Ferndale MI. If this 2018 Subaru Crosstrek review gets you interested in the 2018 Subaru Crosstrek 2.0i Limited, you can contact Glassman Subaru, who is serving Ferndale Detroit Southfield Michigan. The Subaru Crosstrek made its debut to the lineup in 2013 and, since then, has been growing more popular. Now in its fifth year, the 2018 Subaru Crosstrek aims to please with new upgrades to the 2.0i Limited and all other trim levels. Changes have been made to the interior, exterior, and under the hood, but all of the things that Subaru drivers love about the Crosstreks mostly remain the same.
Interior
To commence this 2018 Subaru Crosstrek review, the interior on the 2018 Subaru Crosstrek 2.0i Limited is quite impeccably crafted. In the past, some of the company's models had interiors that almost looked like they came from a bargain basement for cars. This is no longer the case. Even the Crosstrek's base trims have a lot of fantastic designs and features packed inside the cabin. On the 2.0i Limited, you get an 8-inch touchscreen infotainment system (which is a great upgrade from the 6.5-inch screen found in the lower trim levels), an optional orange interior that features remarkable stitching, and a 6-way power driver's seat. The center console is not overloaded with confusing knobs and controls and seems to be intuitively designed, making it user-friendly for non-tech-savvy drivers. You can also expect to experience a quiet and smooth ride in this vehicle's cabin.
Exterior
If you're still not convinced to look for a 2018 Subaru Crosstrek 2.0i Limited near Ferndale MI, consider the Crosstrek 2.0i Limited's stunning and athletic exterior. On the Limited trims, you get upgraded to 18-inch alloy wheels from the 17-inch wheels found on the lower level trims. Much of the vehicle's exterior looks somewhat similar to that of its predecessor, although you will notice that it has some more plastic cladding than usual, which does change the shape of the fenders. It also emphasizes the dark fog lamp surrounds on the Crosstrek. The additional cladding makes the Crosstrek far better at off-roading, and the fog lights on the front fascia now have different inserts.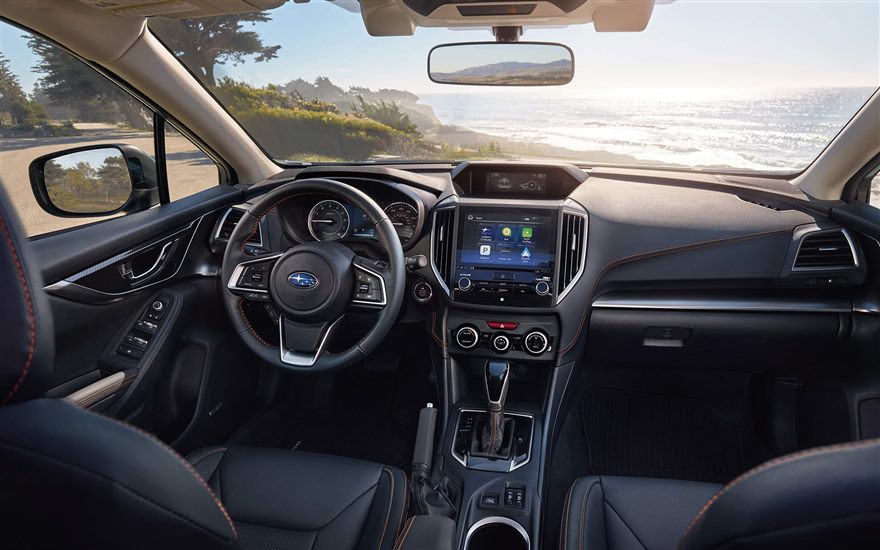 Mechanical
Automotive shop technicians tend to rave about how easy it is to repair Subarus compared to other vehicles on the market. The mechanical aspects are often reliable and durable and don't need as many repairs as some of their counterparts. On the 2018 Crosstrek 2.0i Limited, you will find a refined suspension that makes going over potholes and other rough road surfaces feel smooth and effortless, and off-roading is not a problem. The new Crosstrek is far agiler than the previous Crosstreks since it is now molded under the New Global Platform, which boosted the vehicle's overall agility by 70%. You can also expect a much more receptive steering ratio on this vehicle.
Powertrain
If powerful powertrains are important to you, you might want to contact Glassman Subaru, who are serving Ferndale Detroit Southfield Michigan. The manufacturer has revised the Crosstrek's 2.0-L, 4-cylinder engine, which is now direct injection. This raises the Crosstrek's output to 152 horsepower from the 2017 model's 148 hp. Torque remains unchanged at 145 lb-ft. You can stick with the tried-and-true continuously variable transmission (CVT) that has come standard on the Crosstrek in the past or opt for the all new 6-speed manual transmission. If you are going for fuel efficiency, the CVT and power plant pairing are definitely the optimal choice, as you will get 33 mpg in the city with this powerful combination.
Safety
Last, but certainly not least, are the numerous safety features and performance standards. Safety is one of the Crosstrek's biggest selling points, and the manufacturer is amping it up for 2018. Subaru's EyeSight system is available on both the Limited and Premium trims, and it includes features like adaptive cruise control. Lane Departure with Lane Keep Assist also come on the Limited trims, as do High Beam Assist and Reverse Automatic Braking. Unfortunately, these all cost extra, and a few other manufacturers include them as standard features. They really are worth purchasing, though, especially if you have a family or are purchasing the car for a relatively young driver who can benefit from the extra safety features. Overall, the safety features, paired with the Subaru's all wheel drive, make driving in rough Michigan winters far less scary than they otherwise might be.
Has this 2018 Subaru Crosstrek review inspired you to look for a 2018 Subaru Crosstrek 2.0i Limited near Ferndale MI? If so, be sure to contact Glassman Subaru. They are currently serving Ferndale Detroit Southfield Michigan, and their friendly sales associates are more than happy to help you get behind the wheel of a 2018 Crosstrek for a test-drive.