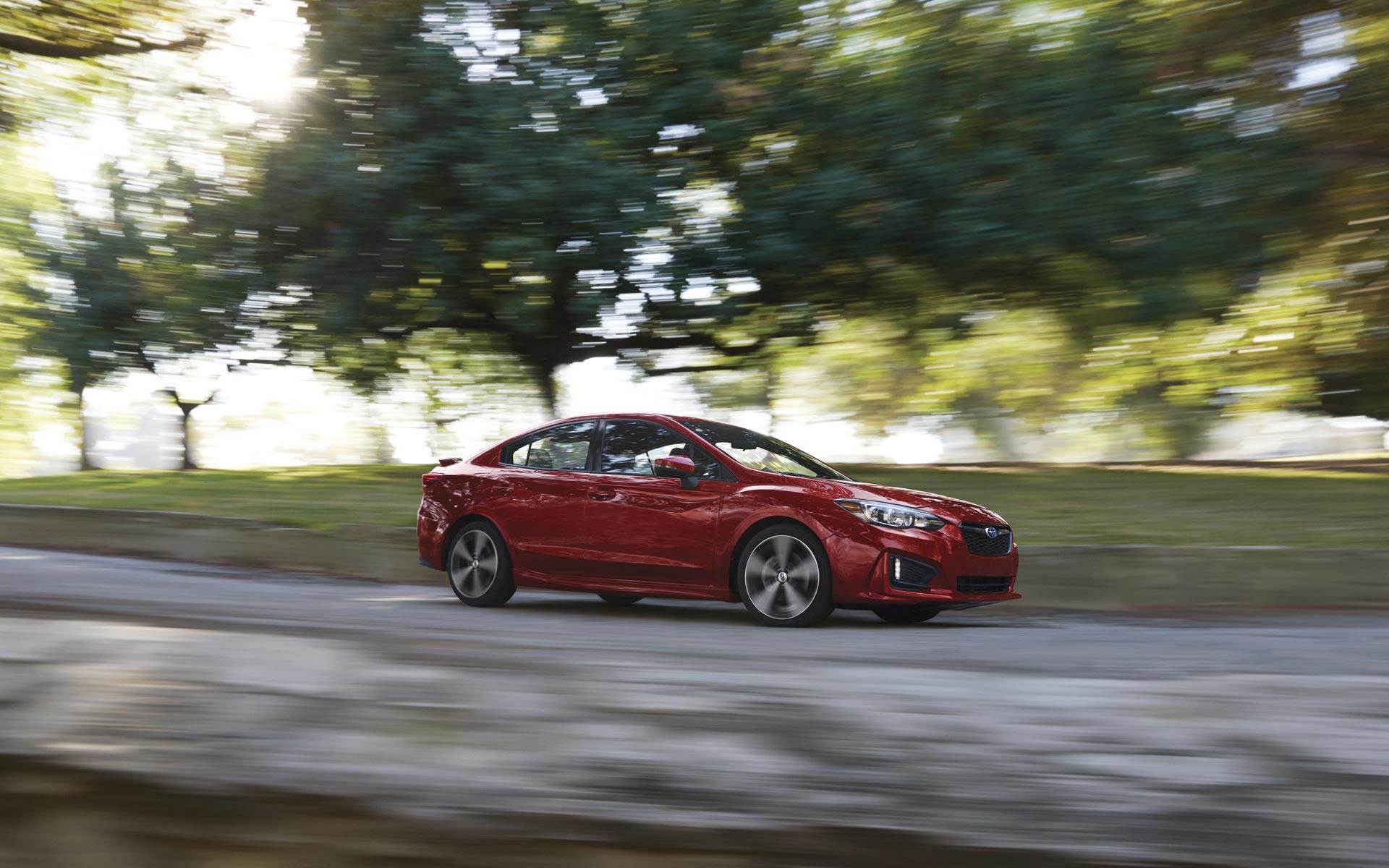 Overview
In the market for a 2017 Subaru Impreza for sale in Southfield MI? Glassman Subaru has been serving Southfield Michigan and the surrounding areas of Ferndale, Detroit, and Troy for years, providing customers with quality cars. If you're searching for an Impreza for sale, call Glassman Subaru to see what kinds of Subaru Impreza specials they have going on right now. The 2017 Subaru Impreza was completely revamped for this year, and one of the best things that Subaru did was to separate the wheels a bit wider apart, allowing for more cabin space. The cabin remains quiet at highway speeds, the standard all-wheel drive that Subaru tends to put on its vehicles handles all road surfaces well, and there are so many safety features that it is hard to list them all. Read on to find out more about the benefits of finding an Impreza for sale.
Interior
The 2017 Subaru Impreza might not appear to have the highest quality of interior materials compared to higher-end vehicles in its class, but the Impreza offers a lot in the way of comfort. Even the base trim's cloth seats are incredibly comfortable since they are packed with plenty of cushioning foam. The seats are mounted just high enough that most people will not have trouble getting in and out of the Impreza. The roof is somewhat lower than Subaru's other 2017 makes and models, but you likely won't bonk your head trying to get out of the car. You might hear a small amount of engine whining inside the cabin, but there is little in the way of road noise and virtually no wind noise at all. All of the climate controls, radio controls, touchscreen interface, and other controls are laid out in an intuitive way that makes them easy to use. All seats and the tilt-and-telescoping steering wheel are highly adjustable, and the Impreza's pillar placement and large front windshield give an incredible amount of forward visibility. The sedan and hatchback also have large rear windows, giving plenty of rear visibility as well. Also, the cabin is so spacious that even adults topping over 6 feet in height can sit comfortably in any seat without feeling crammed in.
Exterior
The Subaru Impreza's exterior is, as with all of Subaru's vehicles, athletic-looking and practical without losing its sense of class. You can choose between the five-door hatchback or the sedan. Each style comes in your choice of eight exterior colors (crystal pearl white, Venetian red pearl, ice silver metallic, carbide gray metallic, crystal black silica, island blue pearl, lapis blue metallic, and lithium read pearl). There is an option for a panoramic sunroof, which gives an extra sporty look to the Impreza, especially if you pair it with the lithium red pearl exterior. The Impreza is available with side mirrors that have integrated LED turn signal lights. The hatchbacks all come with a hands-free power liftgate that makes it incredibly easy for you to load and unload all kinds of cargo from the vehicle's rear cargo space.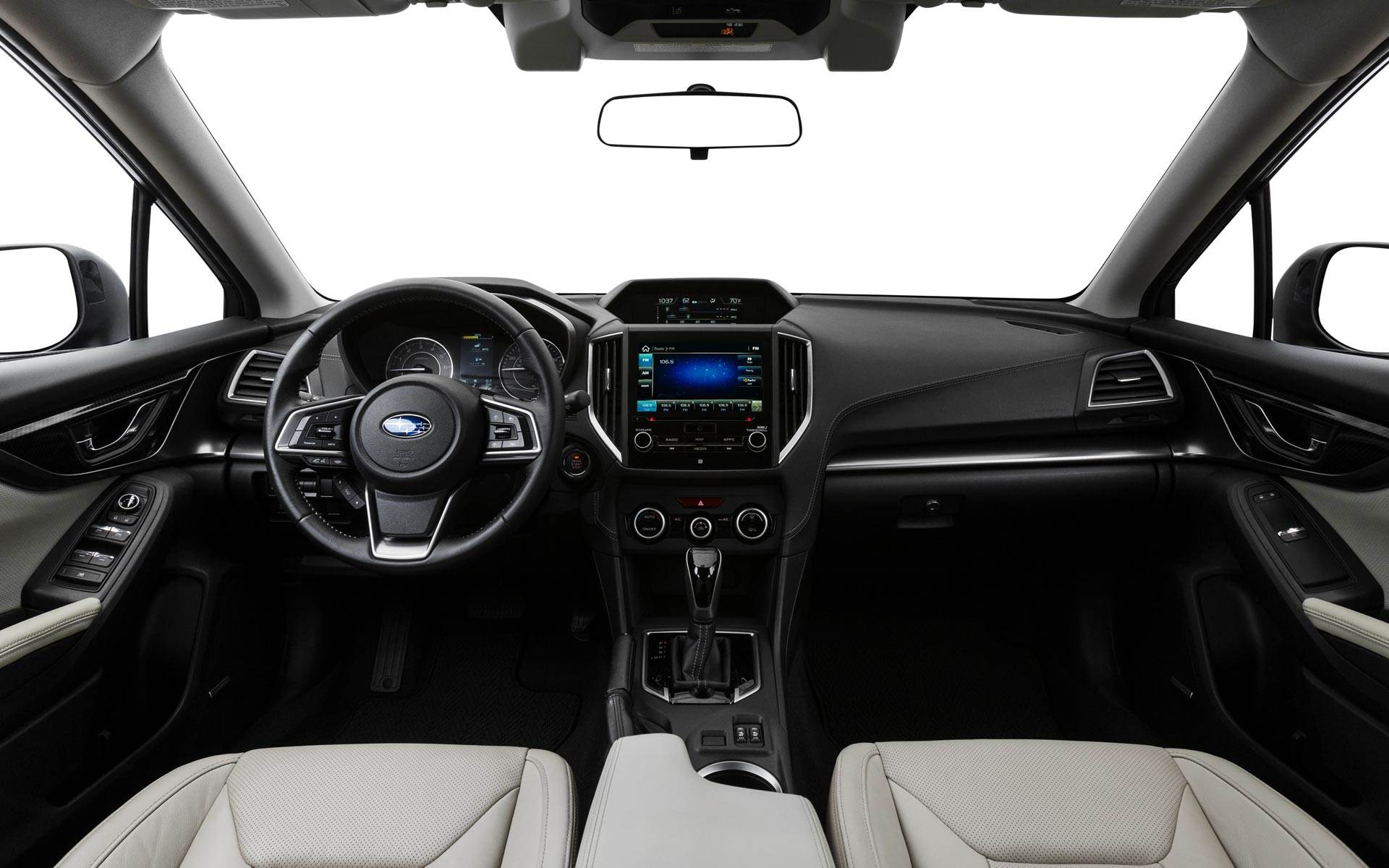 Mechanical
Anyone considering buying a 2017 Subaru Impreza for sale in Southfield MI should check out the vehicle's stellar mechanical features. Once you find a dealership serving Southfield Michigan, ask to test-drive an Impreza and take note of the mechanical aspects, including the ultra-chic aluminum-alloy pedal covers and standard 18-inch alloy wheels. Some helpful features include remote keyless power door locks, heated mirrors, and a solidly performing four-wheel independent suspension with front and rear stabilizer bars. You can also get better traction with the active torque vectoring on the Sport trim.
Powertrain
The powertrain puts out a steady performance. The Impreza comes standard with a 2.0-L 4-cylinder engine paired with a 5-speed manual transmission or continuously variable automatic (VT) transmission. The powertrain comes with a double overhead cam (DOHC), variable valve timing, 16 total valves, and standard all-wheel drive. The base 2.0-L engine generates 152 hp and 145 pounds-feet of torque, giving the Impreza an average acceleration. The powertrain gives the Impreza a comfortable handling style. It also has agile steering abilities and rapidly responding brakes.
Safety
Safety features should always be considered when you're looking for Subaru Impreza specials. The Impreza's many safety features include daytime running lights (DRLs), dusk-sensing headlights, a post-collision safety system, a remote anti-theft alarm system, traction and stability control, tire pressure monitoring, a 4-wheel automatic braking system (ABS), emergency braking assist, and more. The 2.0i Limited sedan trim also comes standard with dusk-sensing headlamps, front fog/driving lights, cornering lights, and LED headlamps. The Premium trim comes with rear cross-traffic alert and a blind-spot monitoring system. The Impreza also has superb child safety seat accommodations with its easy-to-access rear latches and three-point anchors located behind the rear seats.
Are you still thinking about trying to find a 2017 Subaru Impreza for sale in Southfield MI? If so, do not hesitate to contact Glassman Subaru, who are serving Southfield Michigan and surrounding areas to see about their Subaru Impreza specials. They can help you find out how to test-drive an Impreza for sale today.